---
Constellation Energy Serves up Wind Power for the 2008 US Open











Green-e certified wind Renewable Energy Certificates will match electricity usage during the world renowned tennis tournament
BALTIMORE – Aug. 25, 2008 – Constellation Energy (NYSE:CEG) today announced that its subsidiary, Constellation NewEnergy (CNE), is helping to turn the court green at the 2008 US Open in Flushing, N.Y. CNE will supply an estimated 2,000 Green-e certified wind Renewable Energy Certificates (RECs) to the United States Tennis Association (USTA) to match the electricity consumption at the USTA Billie Jean King National Tennis Center for the duration of the US Open held Aug. 25-Sept. 7, 2008.
"We're proud to be serving this year's US Open with clean, wind-generated energy," said Michael Kagan, president of Constellation NewEnergy. "By matching their electricity usage with renewable energy, the USTA and other sports associations across America are helping to lead the effort to address the environmental and energy challenges we face around the globe."
"Big-time sporting events provide a unique platform to educate our fans on green initiatives, and we feel that the best way we can educate is to lead by example," said Arlen Kantarian, chief executive officer, Pro Tennis, USTA. "We have a plan that will lessen the environmental impact of the event and heighten the environmental awareness of those who attend it."
CNE has a successful track record of providing sources of renewable energy to sporting events and venues across the country. For example, last year CNE and The Kraft Group announced their collaboration to secure wind RECs to match the electricity usage at Gillette Stadium, home to the New England Patriots, before, during and after all pre-season, regular and post-season home games. The electricity usage at the 2007 Constellation Energy Senior Players Championship was also matched with RECs by CNE. This was the first-ever PGA TOUR or Champions Tour event to be powered fully by renewable energy. This year, CNE also supplied RECs to match the electricity usage at the 2008 NCAA Men's Lacrosse Championship.
CNE offers a suite of sustainable solutions including demand response programs and renewable energy resources. At the US Open, CNE will be supplying RECs generated from the wind. A REC represents the clean air benefits from electricity generated from a wind, solar or other renewable power facility. Organizations may use RECs to reduce their greenhouse gas emissions and help support the operation and development of domestic sources of cleaner, renewable energy.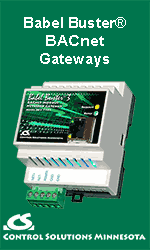 Constellation NewEnergy (www.newenergy.com) a wholly owned subsidiary of Constellation Energy (NYSE: CEG), is a leading competitive supplier of electricity, natural gas and energy-related services to commercial, industrial and institutional customers throughout North America. Constellation NewEnergy operates in all competitive energy markets throughout Canada and the United States, providing products that enable customers to effectively manage and control energy costs. Constellation NewEnergy's regional expertise, coupled with its national presence, provides customers with customized energy products and services while leveraging the assets of one of the strongest integrated energy companies in North America. Constellation NewEnergy, based in Baltimore, serves more than 19,000 commercial, industrial and institutional customers throughout 31 states and three Canadian provinces representing more than 15,000 megawatts of peak load and approximately 400 billion cubic feet of annual natural gas consumption.
Constellation Energy (http://www.constellation.com), a FORTUNE 125 company with 2007 revenues of $21 billion, is the nation's largest competitive supplier of electricity to large commercial and industrial customers and the nation's largest wholesale power seller. Constellation Energy also manages fuels and energy services on behalf of energy intensive industries and utilities. It owns a diversified fleet of 83 generating units located throughout the United States, totaling approximately 9,000 megawatts of generating capacity. The company delivers electricity and natural gas through the Baltimore Gas and Electric Company (BGE), its regulated utility in Central Maryland.
The USTA is the national governing body for the sport of tennis in the U.S. and the leader in promoting and developing the growth of tennis at every level - - from local communities to the highest level of the professional game. It owns and operates the US Open, the highest attended annual sporting event in the world, and launched the Olympus US Open Series linking 10 summer tournaments to the US Open. In addition, it owns the 94 Pro Circuit events throughout the U.S., and selects the teams for the Davis Cup, Fed Cup, Olympic and Paralympic Games. A not-for-profit organization with 725,000 members, it invests 100% of its proceeds in growing the game. For more information on the USTA, log on to usta.com.

---


[Click Banner To Learn More]
[Home Page] [The Automator] [About] [Subscribe ] [Contact Us]