---
Utilities, ZigBee and HomePlug Join Forces to Create Wired HAN Standard











ZigBee Smart Energy to Be Expanded for Wired Use on HomePlug
San Ramon, Calif. – August 25, 2008 – Today utilities led by American Electric Power, Consumers Energy, Pacific Gas and Electric Company, Reliant Energy, Sempra, and Southern California Edison are working with the ZigBee® Alliance and the HomePlug® Powerline Alliance to develop a common application layer integrated solution for advanced metering infrastructure (AMI) and home area networks (HAN). Using the robust capabilities of the ZigBee Smart Energy public application profile as a baseline, the three groups will expand the application layer and enable it to run on HomePlug technology, providing utilities with both wireless and wired HAN industry standards to select from when implementing new AMI programs.
Energy management programs that encourage load shifting and energy conservation can allow customers to save money and reduce their environmental impact. Creating a unified solution using the leading open wireless and wired standards will expand the development and certification of devices such as thermostats, pool pumps, water heaters and other high energy use devices ideally suited for connection to a HAN. In May 2008, the ZigBee Alliance certified a number of interoperable ZigBee Smart Energy products from a dozen companies. For a list of ZigBee Smart Energy certified products, visit: http://www.zigbee.org/en/certification/certified_products_zse.asp
"This initiative will provide seamless application integration using ZigBee or HomePlug devices, providing the flexibility utilities need when implementing AMI and smart metering programs," said Paul De Martini, vice president at Southern California Edison. "Mainstream market adoption of a common technology accelerates our ability to empower our customers to manage their energy usage."
"The integration of a common application layer across these technologies will allow a common certification process which is critical for plug-and-play interoperability," said Chris Knudsen, director of PG&E's technology innovation center. "Without such integration it will not be possible to scale energy efficiency applications and services."
"ZigBee Smart Energy was developed by utility companies, product manufacturers and technology suppliers so it makes perfect sense to leverage that collaboration," said Bob Heile, ZigBee Alliance chairman. "Expediting the rollout of energy management and efficiency programs that help everyone better manage their energy use is our common goal and the ZigBee Alliance is proud to play a key role in this process."
Providing connectivity between utilities and consumers is an ongoing initiative for the HomePlug Alliance.
"With more than 20 million HomePlug enabled products in use on six continents, HomePlug technology is the leading global standard for power-line networks," said Rob Ranck, HomePlug Alliance president. "As utilities and access providers aggressively deploy HomePlug technology in applications around the world for electric grid management, automatic meter reading applications and demand response, BPL and Command and Control applications continue to be a driving force for the Alliance."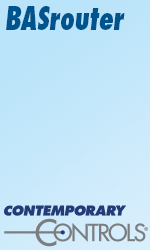 ZigBee Smart Energy – The Standard for Energy Management and Efficiency
ZigBee Smart Energy enables wireless communication between utility companies and common household devices such as smart thermostats and appliances. It improves energy efficiency by allowing consumers to choose interoperable products from different manufacturers giving them the means to manage their energy consumption more precisely using automation and near real-time information. It also helps utility companies implement new advanced metering and demand response programs to drive greater energy management and efficiency, while responding to changing government requirements.
ZigBee: Wireless Control That Simply Works
ZigBee is the global wireless language connecting dramatically different devices to work together and enhance everyday life. The ZigBee Alliance is a non-profit association of more than 280 member companies driving development of ZigBee wireless technology. The Alliance promotes world-wide adoption of ZigBee as the leading wirelessly networked, sensing and control standard for use in energy, home, commercial and industrial areas. For more information, visit: www.ZigBee.org.

About the HomePlug Powerline Alliance
The HomePlug Powerline Alliance, Inc. is an industry-led initiative established to create specifications and certification logo programs for home high-speed powerline networking products and command & control among platforms within the home, and broadband access services to the home. The Alliance accelerates demand for HomePlug enabled products and services worldwide through market development and user education programs. Membership in the Alliance has grown to include 70 industry-leading companies. HomePlug Sponsor companies include Cisco (CSCO); Comcast (CMCSK); GE Energy, an affiliate of General Electric Co. (NYSE: GE); Intel Corporation (INTC); LG Electronics (Korea Stock Exchange: 6657.KS); Motorola (MOT); Sharp Laboratories of America; and Texas Instruments Incorporated (NYSE:TXN) (TI). Contributor members include Arkados (OTCBB: AKDS); Corporate Systems Engineering; Gigle Semiconductor; Intellon Corporation (ITLN); SPiDCOM Technologies; and Yitran Communications Ltd. Additional information about the Alliance, including a complete listing of certified products, is available at http://www.homeplug.org.

---


[Click Banner To Learn More]
[Home Page] [The Automator] [About] [Subscribe ] [Contact Us]