---
OPC Unified Architecture Myths Explained











EDMONTON, AB, CANADA, August 27, 2008 - The OPC Training Institute (OPCTI), an independent training organization, is scheduled, on September 16, 2008, to address the impact of the OPC Foundationís OPC Unified Architecture (UA) specification on the worldwide manufacturing industry.
The OPC UA specification was first proposed in 2004, however it is only in 2008 when OPC integrators have seen products available with the UA wrapper. The evolution of OPC has many automation personnel and engineers asking if the new OPC standard is making their existing OPC data communication networks obsolete.
These changes are causing some to scramble for answers while leaving others to wonder if OPC technology is really the way of the future for process control and manufacturing. Why would one want to integrate OPC UA? Are my OPC Data Access (DA) servers and applications obsolete? What does this mean for a Linux operating system? Will OPC UA be backward compatible? - These are just some of the questions being asked.
"OPCTI is regularly asked to explain what impact the UA spec has on industry", says Randy Kondor, President of the OPC Training Institute. "People are confused and are looking for answers. The role of the OPC Training Institute is to provide answers and help end-users and integrators understand the ins and outs of OPC technology."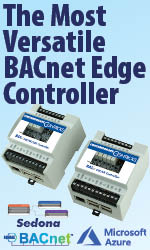 Managers, automation & IT personnel, engineers and others are invited to register for the complimentary one hour, online symposium taking place on September 16, 2008. For complete details, and to register, visit the OPCTI website at http://www.opcti.com/ua.
About OPC Technology
OPC technology is the fastest growing industrial connectivity standard among automation professionals with well over 15,000 available OPC applications supported by over 3,000 companies. OPC is a global industrial connectivity standard that enables process control and manufacturing applications to communicate with each other using an interoperable, reliable and secure connection. OPC enables manufacturing environments to host a multitude of applications created by a variety of vendors.
About the OPC Training Institute
OPCTI is a global OPC training company with workshops in the Americas, Europe, and Asia-Pacific. Unlike other companies that offer vendor-biased information, OPCTI focuses strictly on training and does not sell its own products. OPCTI is the only company endorsed by OPC Foundation member companies to award the Certified OPC Professional (COP) designation.
---


[Click Banner To Learn More]
[Home Page] [The Automator] [About] [Subscribe ] [Contact Us]