---
CC-Link Network Supports 3.3 Million-Square-Foot Pharmaceutical Plant















CHICAGO, August 25, 2009 — The Control and Communication Link (CC-Link) open fieldbus network and Mitsubishi Electric controls now serve as the supervisory control and data acquisition system for the ultra modern 3.3 million-square-foot Mantecorp pharmaceutical manufacturing and office facility in Rio de Janeiro, Brazil.
The CC-Link open network enables communication and control of the pharmaceutical facility's major systems, including:
• Air conditioning and refrigeration for both process and environmental control
• Energy management
• Filtration and water handling
• Steam and air handling
• Sterilization of air for process areas
The CC-Link communication network is also the pathway for system data to operator control panels and computer displays.
"The CC-Link open fieldbus network provides a seamless high-speed flow of data for vital systems within this pharmaceutical facility," said Charles Lukasik, director of the CC-Link Partner Association. "High speed communication and precision control takes this facility to a new level of economic and environmental sustainability through the optimum utilization of air, water, heat, and power."
The CC-Link network is also being used in Rio de Janeiro as a supervisory and control system for two fifteen-story apartment towers and for an environmental protection system at a lubricant manufacturing plant.
At the two Bernini apartment towers, CC-Link is the backbone of a monitoring and control system for:
• The level of all water reservoirs
• Air quality and climate
• Lighting systems
• Security systems in public areas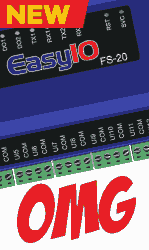 At the BP Castrol lubricant manufacturing facility, CC-Link provides the data highway for an automated liquid-level monitoring and alarm system for 98 storage tanks.
CC-Link is an open and independent fieldbus network — a communication network linking sensors, drives, valves, actuators, switches, and other "field" devices to an automated control system. CC-Link has become in recent years one of the world's dominant open fieldbus networks with hundreds of independent manufacturers having gone through the comprehensive process of certifying more than 1,000 products for CC-Link compatibility. More than 6.5 million nodes have been installed worldwide. The global independent CC-Link Partner Association manages the certification process and the introduction of new technology such as CC-Link IE, the world's first gigabit industrial Ethernet controller network.

Device and equipment manufacturers looking for more information on incorporating CC-Link compatibility and end users looking for a stable, high-speed, state-of-the-art communications network for their automated control systems should visit www.cclinkamerica.org.
About CC-Link
CC-Link is an industrial automation network that processes both control and information data at high speed to provide efficient, integrated factory and process automation. It is an open technology field-level network that provides high speed, deterministic communication, linking a wide range of automation devices over a single cable. Today's automation systems require an effective, integrated control system. CC-Link provides this necessary multi-vendor communication backbone.

---


[Click Banner To Learn More]
[Home Page] [The Automator] [About] [Subscribe ] [Contact Us]