---
EnOcean Exports Energy Harvesting Wireless Electronics to China















Building automation controls from the US & Europe to be installed in 5-star hotel in China

[July 30, 2009 – Boston, MA] The demand for EnOcean's patented energy harvesting and wireless technologies has crossed American borders and is making waves in China. Bucking the trend feeding America's trade deficit with China; EnOcean, the inventor of wireless energy harvesting for automated buildings, recently exported self-powered wireless light switches and door/window sensors to be installed in a 5-star hotel located in Hang Zhou, Zhe Jiang. While it is plainly documented that the US imports more electronic goods than it exports; the catalyst swimming against the lopsided current is an energy harvesting wireless technology that originated in EnOcean's engineering labs.

The light switches and door/window sensors shipped to China are the only of their kind – the switches and sensors operate without wires and without batteries. The retro-fit friendly controls enable lighting energy management solutions that are simple-to-install, flexible and zero-maintenance - transcending barriers imposed by building walls and ceilings. Because of the rare attributes embedded in the batteryless, wireless switches and sensors; the controls have blatantly contradicted the flow of goods between the United States and China.

Building Automation Systems (BAS) have proven reliable means of reducing energy consumption in buildings. EnOcean empowers integrators to enjoy the benefits of BAS without subjecting themselves to messy and complicated installations. For example, the installation of light switches and door/window sensors in China were non-obtrusive (building closures kept to a minimum). By reducing the amount of energy exhausted lighting, heating and cooling energy-inefficient rooms; building professionals can quickly reduce building energy consumption up to 40 percent. When factoring lower power bills, installation costs can be recouped in less than two years (dependent upon variables such as energy costs, building location, etc.). Architects and contractors can now modernize buildings without running new wires to the controls.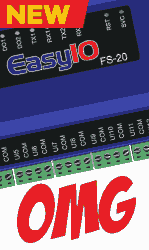 About EnOcean

No batteries. No Wires. EnOcean (www.enocean.com), the inventor of wireless building energy harvesting, manufactures self-powered radio modems and energy harvesters that enable BAS (building automation systems). The batteryless RF modules (powered using ambient sources of solar, thermal and motion energy) simplify sustainable green building development by replacing system wires with self-powered wireless links. The company is a spin-off of Siemens AG, one of the premier German technology centers. U.S. operations are based in Boston, MA.

About YingTaiLi (Chengdu) Tech Co.

YingTaiLi (Chengdu) Tech Co. (www.ytlcn.com/indexe.htm), Ltd has been working on exploring usage models and developing devices that leverage wireless and energy harvesting technologies invented by EnOcean for more than 2 years. Energy harvesting technologies are new to China market. YingTaiLi (Chengdu) Tech Co., Ltd focuses its product development to the Great China area and strives to design and manufacture products that are suitable to the market. The company has been closely working with customers to explore use cases that can leverage the technologies with practical total cost of ownership.


---


[Click Banner To Learn More]
[Home Page] [The Automator] [About] [Subscribe ] [Contact Us]