---
ObjectVideo OV Ready Network Expands; Significant Growth from Asia-Pacific Partners















Interoperability program enables automatic VMS and PSIM integration with ObjectVideo-enabled devices

Reston, VA—August 11, 2009 — ObjectVideo®, the leader in intelligent video, today announced a significant increase of Asia-Pacific application companies in the OV Ready network. Three leading video management software (VMS) providers from the Asia-Pacific region have completed the OV Ready Compliance Program: Taiwan-based Wiixer; Korea-based WebGate and China-based Ragile. They join the more than 10 Asia-based companies that are already part of the OV Ready Partner Network.

The OV Ready Compliance Program establishes formal criteria to validate device and application compliance with the OV Ready intelligent video protocol, providing OV Ready partners with clear, consistent and attainable objectives for their OV Ready development. It also enables clear communications among device and application partners as to features supported. An OV Ready Premier compliant device follows the OV Ready protocol for exposing its event outputs and accepting rule configuration from any third party compliant application, such as a video management platform.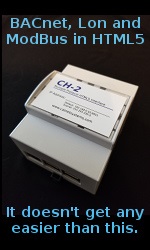 "This recent adoption of OV Ready by Asia-based VMS providers is particularly noteworthy given their historic challenge of proprietary integration," said Mike Shen, director, Asia-Pacific for ObjectVideo. "The point of the protocol is to make the integrator's solution more straightforward and the customer's life easier. The expansion of the OV Ready Partner Network among Asia-Pacific leaders clearly demonstrates this importance and value of the protocol."

Besides these new additions, the OV Ready Partner Network already includes Genetec, EVT, Fitivision, Instek Digital, NUUO, Orsus, Proximex and VidSys, among others.

Currently, 28 application partners are building enterprise applications that can communicate directly with ObjectVideo-enabled devices from OEM partners including Pelco, Lanaccess, Draco, Synectics and Cisco that are adopting OV Ready for analytics interoperability.

About ObjectVideo, Inc.
With more than 800,000 channels of video analytics sold worldwide, ObjectVideo® is the leading provider of intelligent video software. The company's innovative products convert video to data in real-time through the detection, classification and tracking of relevant activities. With this technology, end users obtain vision-based business intelligence, improve surveillance effectiveness, manage building systems more accurately and reduce loss in retail environments. ObjectVideo is available to the market through original equipment manufacturers (OEMs) that embed ObjectVideo® OnBoard® processor-based technology into a wide variety of devices throughout the video system. ObjectVideo's intelligent partner network includes more than 60 manufacturers and technology providers, and the company holds more than 55 patents and patents pending in the field of computer vision. For more information, please visit http://www.objectvideo.com

---


[Click Banner To Learn More]
[Home Page] [The Automator] [About] [Subscribe ] [Contact Us]