---
Buildings Become Greener with TAC EnergyEdge















Comprehensive Energy-Savings Program Improves Facility Efficiency

Dallas – August 12, 2009 – TAC by Schneider Electric, the building management and energy services business of Schneider Electric, and its nationwide partner affiliates now offer building owners TAC EnergyEdge™. This comprehensive energy-savings program is designed to reduce facility operating costs, improve building performance and environments, and increase employee productivity. The program helps building operators better meet their business mission, realize sustainable operating cost reductions, and meet environmental responsibilities.

The TAC EnergyEdge program includes a professional energy audit and comprehensive facility analysis to discover energy saving opportunities. A trained energy engineer studies a building's operations and energy use and devises targeted energy conservation measures (ECMs) that deliver tangible results with fast payback. The program includes a focus on areas to address business problems and high energy use, backed by monitoring and support services to ensure performance and sustain energy reductions. Typically, a return on investment is realized between two and five years.

"The average building uses 20 percent more energy than needed," said Jana Gerber, director of TAC Americas Marketing & Business Development. "TAC EnergyEdge leaves no stone unturned, looking at all opportunities to improve energy use, saving customers as much as 30 percent in utility costs."

The most common and practical ECMs are grouped in six general categories: building automation, lighting, mechanical equipment, electrical, building envelope and water measures. The results of a thorough energy audit of a facility determine which ECMs are most applicable to a given building and the payback period for each. TAC also trains building operators and staff to run the facility in a more energy-efficient manner.

"A building's environment can directly impact worker productivity and customer comfort," said Gerber. "TAC EnergyEdge optimizes a building's environmental controls for workforce productivity; maintains systems so as to provide the right customer experience; and improves indoor air quality, which can drive sick time down and productivity up. In fact, regaining from one percent to two percent in staff productivity could offset a company's entire energy budget."

Because aging, inefficient equipment costs companies worldwide billions of dollars a year in maintenance and energy, an important component of TAC EnergyEdge is to help building operators to upgrade their old equipment. TAC EnergyEdge projects often pay, or more than pay, for themselves with targeted energy savings. TAC also helps customers take advantage of incentives from government, utilities or other authorities for energy projects. The result is improved building performance, long-term savings, and reduced maintenance costs. In addition, the building operator becomes a "greener" company and projects a better public image.

"Our partners are a key component of TAC's success, and the TAC EnergyEdge program is the final piece of the puzzle that enables our partners to provide their customers with a complete energy offering," said Robert Klein, vice president, Partners, for TAC. "During these tough economic times, it is important that we continue to provide solutions that help customers manage their energy and dollars efficiently, while protecting our planet's resources."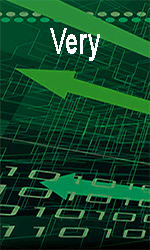 The TAC LEED AP program is only available to TAC partners who are exclusively representing TAC's building automation solutions. In order to receive the TAC EnergyEdge program, qualified partner companies must have a minimum of one LEED® Accredited Professional (AP) or CEM (Certified Energy Manager) on staff. To help TAC partners achieve this requirement, TAC previously extended training programs for partner employees that covered all the necessary fees and provided study materials, including a step-by-step guide to help participants prepare for and pass either the LEED AP or CEM exam. Partner companies are then required to submit a business plan and attend an introductory TAC EnergyEdge workshop.

"The TAC EnergyEdge program expands TAC's line of complete building solutions that we provide to customers," said Klein. "In addition to TAC's leadership in environmental control and security systems, our parent company, Schneider Electric, is the world leader in management of electricity and automation. Together, we offer customers a single approach for efficiently controlling all of their facilities' systems."

About TAC
TAC, the building management and energy services business of Schneider Electric, is a leading provider of solutions that deliver measurable business results to customers by enabling them to do more with less energy. With over 120 years of experience in the HVAC, energy and security arenas, TAC employs more than 8,000 people worldwide, with partners in 80 countries. TAC's parent company, Schneider Electric, is the global specialist in energy management with operations in more than 100 countries, offering integrated solutions across multiple market segments, including leadership positions in energy and infrastructure, industrial processes, building automation, and data centers/networks. Focused on making energy safe, reliable, and efficient, the company's 114,000 employees achieved sales of more than 18.3 billion euros in 2008. For more information, visit www.tac.com and www.schneider-electric.com.

---


[Click Banner To Learn More]
[Home Page] [The Automator] [About] [Subscribe ] [Contact Us]