---
Ziphany Delivers for Demand Response Events in Con Edison Territory, ISO New England, and Ontario















Ziphany provided demand response services this Monday, August 17th and Tuesday, August 18th on behalf of Aggregators in multiple markets – in response to high peak electricity demands.

Buffalo, NY (USA), August 19, 2009: Ziphany's Demand Response Platform (ZDRP) has been banging on all cylinders this week with DR events Monday and Tuesday when several territories called demand response (DR) events. Many of Ziphany's customers (Demand Response Providers) called on their end-use participants in response to signals from various market authorities. With the late summer high temperatures, Emergency and Test events were called by Consolidated Edison of New York, ISO New England (ISO-NE), and the Ontario Power Authority (OPA). In all of these areas, Ziphany supports companies that aggregate participation by hundreds of commercial and industrial end-users.
Consolidated Edison peaked at 11,937 megawatt hours at Monday afternoon, and the regional grid of New England hit 24,324 megawatt hours. New England's Monday event was a planned test, but a continuation of high temperatures lead to an Emergency event on Tuesday. Also, on Monday, the OPA activated its DR3 Contributors for additional capacity.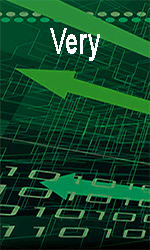 According to Ziphany CEO, Brian Palka, the company's "system and back-office services facilitated demand response in the three combined markets of New England, New York City, and Ontario." It's rare that three major territories would call events within the Northeast U.S. and Canada on the same day, however, recent temperatures in the nineties have driven up air conditioning use and seasonal peaks rely on load shedding to reduce demand. "We deploy similar services for aggregators and utilities in most major North American markets," said Palka.
Ziphany's DR products and services include meter data management (MDM), web presentation portals, contract and contact tracking, event management tools, real-time dispatch/notification dashboards, automated reporting capabilities, and Performance and Settlement calculations. Aggregators and Utilities are able to streamline the tracking, notification, and reporting during emergency and testing events; resulting in improved customer participation and system reliability.

About Ziphany, LLC
Ziphany is a software development group and a Microsoft Certified Partner that exists to deploy and integrate demand response and energy efficiency programs for Utility and ISO grid operations. Certifications include being a Meter Data Service Provider (MDSP) in New York and an Internet-based Communication System (IBCS) in New England. To learn more: www.ziphany.com

---


[Click Banner To Learn More]
[Home Page] [The Automator] [About] [Subscribe ] [Contact Us]