---
New NanoMarkets Report Identifies the Key Opportunities for Building-Integrated Photovoltaics















August 17, 2009, Glen Allen, Virginia: NanoMarkets, a leading industry analyst based here, today announced the release of its most recent report, "Building-Integrated Photovoltaics Markets 2009 and Beyond." This report, which builds upon the firm's coverage of the BIPV market, contains analysis and market projections of both crystalline silicon (c-Si) and the thin-film PV technologies used in various portions of a building—rooftops, exterior walls, windows, facades, sunshades, skylights, etc., and other related materials. Further details about the report are available at www.nanomarkets.net.

Key Findings:

According to NanoMarkets' new report, revenues from building-integrated PV will grow from about $1.8 billion this year, to reach over $8.7 billion in 2016. While the PV market, and specifically the BIPV market, will be impacted by the current recession, the combination of policy incentives and trends in architectural style produces a need for aesthetic integration of PV cells into the buildings that use them.

NanoMarkets also expects to see a shift in the type of PV materials used in building-integrated products. While crystalline silicon (c-Si) currently makes up about 75 percent of the market in volume terms, by 2016 this value will drop to close to 33 percent as the thin-film PV technologies penetrate the market. By 2016, NanoMarkets projects that thin-film silicon will represent 35 percent of the BIPV market while CIGS will have 17 percent share.

About the Report: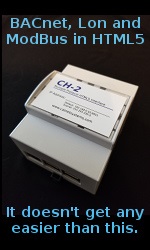 NanoMarkets' new report pays special attention to the exciting new products coming on line that incorporate PV cells into actual building materials like siding, windows, and roofing shingles. The report also analyzes and quantifies the current and future markets for BIPV products in light of current conditions in real estate, construction, finance and year over year reductions in energy prices. The report focuses on how BIPV technologies can break into the market now and how planners at BIPV firms can ensure that their products will do well once the new construction market begins to stabilize and how they can also best meet the demands of the retrofit market.

The report also discusses the materials and technology aspects of BIPV; we look at how traditional crystalline silicon firms PV can best fit their products into the new BIPV environment and how the new TFPV and OPV/DSC technologies can be leveraged for BIPV applications. The report also goes into depth on the market, policy and technology factors that make BIPV more popular in some regions versus others. Finally, our eight-year forecasts of the BIPV market quantify the opportunities in BIPV by region and by product type.

About NanoMarkets:

NanoMarkets tracks and analyzes emerging market opportunities in energy and electronics markets. Visit www.nanomarkets.net for a full listing of NanoMarkets' reports and other services.

---


[Click Banner To Learn More]
[Home Page] [The Automator] [About] [Subscribe ] [Contact Us]