---

Frost & Sullivan awards Johnson Controls for market leadership















MILWAUKEE (July 8, 2009) – Based on its recent analysis of the building automation system (BAS) controls industry, Frost & Sullivan recognizes Johnson Controls (NYSE:JCI) with the 2009 North American Frost & Sullivan Award for Market Leadership of the Year. The company's flagship Metasys® building management system embodies the company's core competencies and high standards of technical innovation. The Metasys system provides customers with a set of comprehensive tools to improve building efficiency, maximize cost savings, and reduce greenhouse gas emissions.

The Metasys building management system offers greater control and easier access to information contained within a building. With parallel advancements in building controls and the IT realm, technologies such as remote monitoring and diagnostics, real-time management, and predictive maintenance of buildings are experiencing unprecedented demand. By embracing interoperability with IT standards, Johnson Controls is prepared for the future of the BAS industry, as it can offer a more open approach for control solutions.

"Johnson Controls also offers a complete line of integrated controllers and equipment for lighting, fire and life safety, physical security, and heating, ventilation and air conditioning (HVAC)," notes Frost & Sullivan Research Analyst Jorge Moreno. "A unified approach to encompass HVAC and lighting and access controllers enables facilities to integrate and easily adapt to ever changing operational scenarios, as well as add third-party vendor systems."

Metasys' comprehensive line of system integration solutions provides interoperability between supervisory controllers, workstations, and islands of automation from diverse manufacturers communicating over proprietary protocols. The system is also fully compatible with the Internet Protocol, facilitating the sharing of the enterprise IT infrastructure. Meanwhile, the Metasys line of supervisory controllers support the operations of a wide variety of building systems, including monitoring, control, and management of information flow across the network, as well as functions as Web servers for publishing Web pages to be viewed over the Internet.

Johnson Controls has addressed most challenges of real-world integration and enterprise connectivity, allowing building owners and managers to control cost and energy consumption. Thus, whether from a green building or energy management perspective, Johnson Controls' superior technology in controls and user interface enables more efficient real estate portfolio management with benefits of optimum cost savings, process improvements, and improved occupant comfort.


"Johnson Controls continues to be at the forefront of propagating a universal BACnet platform, providing customers with a unified infrastructure," continues Moreno. "In addition, the integration between its BAS and a wireless communications backbone helps Johnson Controls deliver and drive a more cost-effective, complete building information management system to a facilities department."

As it is more economical to get buildings automated with wireless network infrastructure, the costs of wiring drop by 30 percent, thereby allowing Johnson Controls to justify providing enhanced sensing and control capability in the building. Johnson Controls provides turnkey new construction and building modernization services, formulating technology strategies that focus on the building as a whole rather than an individual sub-system.

Johnson Controls is not only an OEM for building controls and equipment, but also has strong presence in the services markets, including facilities management and performance contracting. Apart from its core products and services, the company offers workplace design and consulting, facility benchmarking, and project management.

Outstanding expertise in customer care, coupled with the ability to combine technology and successful marketing, has benefited Johnson Controls in its quest for market leadership within the BAS industry," concludes Moreno. "The company is strongly committed to customer satisfaction and technological innovation with a strong focus on service offerings along different facility verticals, such as healthcare, pharmaceuticals, commercial, education, office, and the government."

Each year, Frost & Sullivan presents this award to the company that has exhibited market share leadership through the implementation of market strategy. The recipient has displayed excellence in all areas of the market leadership process, including the identification of market challenges, drivers and restraints, as well as strategy development and methods of addressing these market dynamics. Furthermore, the recipient has continually demonstrated solutions for monitoring market changes and for implementing superior market strategies. By utilizing these strategies for success, the company has established itself as the market share leader in its respective industry.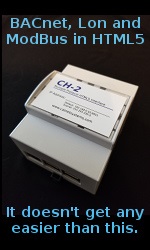 Frost & Sullivan's Best Practices Awards recognize companies in a variety of regional and global markets for demonstrating outstanding achievement and superior performance in areas such as leadership, technological innovation, customer service, and strategic product development. Industry analysts compare market participants and measure performance through in-depth interviews, analysis, and extensive secondary research in order to identify best practices in the industry.

About Johnson Controls
Johnson Controls is the global leader that brings ingenuity to the places where people live, work and travel. By integrating technologies, products and services, we create smart environments that redefine the relationships between people and their surroundings. Our team of 140,000 employees creates a more comfortable, safe and sustainable world through our products and services for more than 200 million vehicles, 12 million homes and one million commercial buildings. Our commitment to sustainability drives our environmental stewardship, good corporate citizenship in our workplaces and communities, and the products and services we provide to customers. For additional information, please visit http://www.johnsoncontrols.com/.

About Frost & Sullivan
Frost & Sullivan, the Growth Partnership Company, enables clients to accelerate growth and achieve best in class positions in growth, innovation and leadership. The company's Growth Partnership Service provides the CEO and the CEO's Growth Team with disciplined research and best practice models to drive the generation, evaluation, and implementation of powerful growth strategies. Frost & Sullivan leverages over 45 years of experience in partnering with Global 1000 companies, emerging businesses and the investment community from more than 35 offices on six continents. To join our Growth Partnership, please visit http://www.frost.com.

---


[Click Banner To Learn More]
[Home Page] [The Automator] [About] [Subscribe ] [Contact Us]