---
Molex Announces Advanced Physical Layer Lifecycle Management Solutions















22/08/2009 - The Premise Networks division of Molex introduces Advanced Physical Layer Lifecycle Management (APLLM) - a revolutionary new suite of solutions offering enterprises the opportunity to manage their Physical Layer and infrastructure with a level of visibility & integration previously untenable in the structured cabling industry.
Using a combination of software, electronics and structured cabling products, APLLM enables users to track and manage their investment from planning through to design, procurement, installation, moves adds and changes and the eventual upgrade of the infrastructure; lifecycle management in its entirety.
Chip Baines, Director of Product Management, introduces APLLM; 'in its simplest form APLLM is comprised of three core product groupings; INSIGHT, MIIM™ and traditional Data Transport. When implemented independently each element benefits a targeted infrastructure need, whereas when integrated into a single, seamless Molex solution befits features and capability advantages to enterprises like never before. This holistic view of the physical network provides for true lifecycle management guided by the notion that "no project is ever complete"'.
INSIGHT is an on-line information management system for the planning, deployment and management of infrastructures and their connected assets. Consisting of 3 core modules; Project Control, Connectivity Management and MAC Management, INSIGHT increases visibility, control, automation and collaboration for the management of any infrastructure to specified stakeholder groups. Some core features include best practice libraries, customised work flows, multi-user permissions and partitioning, and real-time access to information from any global location, combine to drive a powerful uniqueness.
MIIM™ is a comprehensive solution focusing on enhancing network management at the physical layer, network security, asset management, increased productivity and visibility. In addition to MAC & work order management, the solution detects network device connect/disconnects regardless of power or broken cables and Smart polling provides constant information on all network devices connected to work area outlets. Compelling MIIM differentiators include true centralised management of the channel beyond the wire closet out to remote work areas regardless of LAN topology, guided patching impervious to human error and collection/reporting/alarming of real time Layer 1 data registering minimal impact on network resources.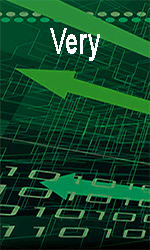 Dennis Curtis, President of the Premise Networks division, comments "The Molex APLLM philosophy was borne as a result of listening to our customers. We've strived to understand the issues that face them daily, specifically the overriding impact of an insufficiently managed

infrastructure. Through our new disruptive technologies, Molex eclipses traditional industry boundaries and lead with solutions that deliver unprecedented productivity gains, process enhancements and incremental value never imagined afforded to infrastructure stakeholders in their deployment and management processes. More than ever, businesses must do more with less; Molex's APLLM approach is in place to help businesses worldwide achieve exactly that".

About Molex:
Molex Incorporated is the world's second largest manufacturer of electronic, electrical and fibre optic interconnection products and systems, switches and application tooling. Based in Lisle, Illinois, USA, the company has over 70 years experience and operates 54 manufacturing facilities in 19 countries.

For over 30 years Molex has manufactured comprehensive UTP, FTP and Optical Fibre cabling products suitable for the transmission of voice, data and video imaging signals. As one of the original pioneers of structured cabling we have provided state-of-the-art communication solutions to some of the biggest organisations in the world. For more information visit www.molexpn.com

---


[Click Banner To Learn More]
[Home Page] [The Automator] [About] [Subscribe ] [Contact Us]