---
Scientific Conservation Receives Frost & Sullivan 2009 Enabling Technology of The Year Award















SCIwatch™ Automated Continuous Commissioning Platform Slashes Commercial Building Energy Spending Up to 25%

Berkeley, CA – August 24, 2009 – Scientific Conservation Inc., (SCI), a leading provider of energy efficiency solutions for the $5 billion commercial building market, today announced that it has received the Frost & Sullivan 2009 Enabling Technology of the Year Award in the Automated Continuous Commissioning (ACC) market. SCI was cited by the research and consulting firm for its accomplishments in successfully commercializing the industry's first ACC software-as-a-service (SaaS) solution that is scalable, cost-effective and yields measurable returns. The company's SCIwatch™ software solution represents a premiere breakthrough in ACC, which enables building owners to reduce annual energy costs by up to 25 percent.

"Through its disruptive technology, SCI enables customers to reap the benefits arising from integration of automation and control systems and maximize the value of time sensitive information in a building," explained Jorge Moreno, program manager in Frost & Sullivan's environmental & building technologies practice. "This revolutionary concept not only facilitates simplification of the process of connectivity and integration, but also makes building management easier for the end users, thereby creating powerful solutions and sound technology to build bridges between systems and devices."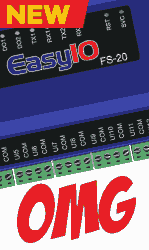 The Frost & Sullivan Enabling Technology of the Year Award is presented to a company that has developed a technology that can benefit or revolutionize the industry. Before considering the recipient of this award, Frost & Sullivan's analyst team tracks market participants' technology innovations through ongoing market research, market interviews, and extensive secondary and technology research. In addition, there are specific criteria used to determine the final rankings including:
· Degree of technology adoption in industry product lines or strategies
· Potential of technology to become an industry standard or degree of acceptance in the market place
· Impact of technology in terms of shifting market R & D focus
· Industry participant recognition of the company's leadership in this technology
· Established capabilities of the company to deliver this technology to the market
· Market share growth through the successful introduction of technology to the market
· Dissemination of information on technology benefits and potential for quick acceptance by the market
· Transition of end users to this technological advancement
"It is indeed an honor to be the recipient of this prestigious industry award," said David Wolins, chief executive officer at SCI. "It also serves to validate what we are hearing from our customers: SCIwatch persistently and automatically provides precise and actionable fault detection before potential problems can spiral out of control, therefore cutting energy costs substantially and avoiding system failures upon deployment."

About Scientific Conservation, Inc.
Scientific Conservation Inc., (SCI) is a leading provider of energy efficiency and system optimization solutions for the $4.5 billion commercial building market. The company's SCIwatch continuous commissioning solution is the industry's first software-as-a-service (SaaS) platform to help cut annual energy spending up to 25 percent by comparing predicted energy and system efficiencies against real-time operation. The company is headquartered in Berkeley, Calif., with offices in Atlanta.

---


[Click Banner To Learn More]
[Home Page] [The Automator] [About] [Subscribe ] [Contact Us]