---
Honeywell Helps New Hampshire Schools Conserve Energy, Cut Operating Costs











Solar Technology and Building System Upgrades Are Guaranteed to Improve Energy Efficiency and Reduce Oil Consumption
MINNEAPOLIS, Dec. 11, 2006 – Honeywell (NYSE:HON) today announced it has been awarded $4 million in contracts to upgrade building systems and reduce energy costs in two New Hampshire school districts. The upgrades, including a solar-powered domestic hot water system in one school, will help the Berlin and Inter-Lakes School Districts cut energy costs by up to 30 percent while improving comfort for students and staff.
The school districts will fund the work from the energy and operational savings the improvements are expected to produce. Honeywell guarantees the savings under a performance contract with each district. As a result, the upgrades will not increase operating budgets or require additional taxpayer dollars.
At the Inter-Lakes School District in Meredith, N.H., Honeywell will supplement the hot water system at the high school with a solar-powered system that will reduce oil consumption. In addition, Honeywell will install energy management systems to help Inter-Lakes and Berlin manage and optimize energy consumption. Both districts also will receive new ventilation, CO2 and temperature controls to help improve air quality and building comfort.
By using green technology and conservation measures, the infrastructure upgrades in both districts will dramatically reduce carbon dioxide, nitrogen oxide and other toxic emissions that result from burning oil or producing electricity. The projects are expected to cut carbon dioxide emissions, for example, by 2,700 tons per year. According to the U.S. Environmental Protection Agency, this is equivalent to removing more than 520 cars from the road or conserving 5,600 barrels of oil.
"The solar panels and other upgrades from Honeywell will help us enact a recently adopted policy of increasing energy efficiency across all systems," said Dr. Philip McCormack, superintendent of schools at Inter-Lakes School District, which serves more than 1,300 students. "In addition to boosting efficiency and lower operating costs, we're enhancing indoor air quality and providing students with better, healthier schools."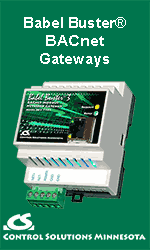 Other improvements in the districts include: high-efficiency lighting to replace outdated fixtures; motors with variable frequency drives to reduce energy consumption and maintenance costs; occupancy sensors to reduce lighting usage in empty rooms; building exterior upgrades to minimize air and heat loss; and fuel oil preheaters to help oil burn cleaner and more efficiently.
"We've realized great savings with Honeywell over the years, and we look forward to the fiscal and environmental benefits the new projects will bring," said John Donaldson, operations manager at Berlin School District, which serves 1,600 students in Berlin, N.H. "The upgrades will help improve our facilities and the guaranteed savings will ease our operating budget."
Honeywell expects to complete all the upgrades by end of summer 2007.
"Stabilizing and reducing energy costs are important to everyone, especially schools that operate on fixed budgets," said Joe Puishys, president of Honeywell Building Solutions. "Using renewable technologies, such as solar power, is becoming a popular, environmentally responsible way for schools to lower energy costs. Overall, the improvements in both districts will ensure students and faculty enjoy a comfortable learning environment for years to come."
Honeywell International is a $31 billion diversified technology and manufacturing leader, serving customers worldwide with aerospace products and services; control technologies for buildings, homes and industry; automotive products; turbochargers; and specialty materials. Based in Morris Township, N.J., Honeywell's shares are traded on the New York, London, Chicago and Pacific Stock Exchanges. It is one of the 30 stocks that make up the Dow Jones Industrial Average and is also a component of the Standard & Poor's 500 Index. For additional information, please visit www.honeywell.com. Honeywell Building Solutions is part of the Honeywell Automation and Control Solutions business group, a global leader in providing product and service solutions that improve efficiency and profitability, support regulatory compliance, and maintain safe, comfortable environments in homes, buildings and industry. For more information about Building Solutions, access www.honeywell.com/buildingsolutions.
---


[Click Banner To Learn More]
[Home Page] [The Automator] [About] [Subscribe ] [Contact Us]