---
ZigBee Alliance Adds Eaton Corporation to Board of Directors











Move Adds More Strength to Alliance's Value Position in Home Control and Electrical Markets
San Ramon, Calif. – December 19, 2006 – The ZigBee® Alliance, a global ecosystem of companies creating wireless solutions for use in residential, commercial and industrial applications, today announced that Eaton Corporation is now a Promoter level member and the newest member of the ZigBee Alliance Board of Directors.
Eaton has been a Participant level member of the ZigBee Alliance since the Alliance's inception in 2002. As a key early member of the Alliance, Eaton provided valuable input into the development of the ZigBee standard. Eaton was showcased in ZigBee's recent whitepaper "Vision for the Home" which details Eaton's recently launched and ZigBee-based new home awareness product segment. The paper outlines Eaton's decision to use the open ZigBee standard because it increases the value of their Home Heartbeat product line as well as the company's other wireless sensor applications.
"Eaton believes that ZigBee technology offers a number of new product and revenue opportunities while offering consumers a variety of convenience, safety and security tools they never dreamed of before," said John A. Wafer, vice president and chief technology officer, Electrical Group, Eaton Corporation. "Today, consumers using our award-winning Home Heartbeat line of home control products are seeing the benefits and convenience of wireless technology."
ZigBee already offers the largest selection and most robust supply chain of any wireless control technology with numerous compliant platforms. OEMs are actively selling end-user products based on ZigBee for the medical, automated meter reading, and marine safety markets. In the home control market, ZigBee is the technology of choice for a variety of leading OEM companies largely because the Alliance is a thriving ecosystem using a true standards-based approach. Open standards allow OEMs to avoid developing proprietary technology or being dependent upon the financial solvency of a single company.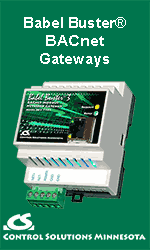 "This Board addition demonstrates the Alliance's strength and dedication to growing ZigBee dominance in the wireless home control marketplace," said Bob Heile, chairman of the ZigBee Alliance. "Only ZigBee fosters the development of interoperable third-party sensors and devices to keep the market vibrant and interesting to consumers. Plus, with widespread ZigBee adoption, costs for common components like radios continue to decline and thereby fuel the overall development of interoperable products."
Eaton joins Ember Corporation, Freescale Semiconductor, Inc., Honeywell, Huawei Technologies, Mitsubishi Electric, Motorola, Philips, Samsung, Schneider Electric, Siemens, STMicroelectronics and Texas Instruments on the ZigBee Alliance Board of Directors.
About Eaton
Eaton Corporation is a diversified industrial manufacturer with 2005 sales of $11.1 billion. Eaton is a global leader in electrical systems and components for power quality, distribution and control; fluid power systems and services for industrial, mobile and aircraft equipment; intelligent truck drivetrain systems for safety and fuel economy; and automotive engine air management systems, powertrain solutions and specialty controls for performance, fuel economy and safety. Eaton has 60,000 employees and sells products to customers in more than 125 countries.
ZigBee: Wireless Control That Simply Works
The ZigBee Alliance is an association of companies working together to enable reliable, cost effective, low-power, wirelessly networked, monitoring and control products based on an open global standard. The ZigBee Alliance membership comprises technology providers and original equipment manufacturers worldwide. Membership is open to all. Additional information can be found at www.zigbee.org.
---

[Click Banner To Learn More]
[Home Page] [The Automator] [About] [Subscribe ] [Contact Us]