---
Tridium's Solutions Showcased at the 2007 AHR Expo

Portfolio of Solutions Offer Integration and Interoperability for Building Automation, Security and Energy Management











RICHMOND, VIRGINIA, December 21, 2006 Tridium today announced that it will feature the latest release of its industry leading NiagaraAX® software, a new oBIX driver interface for Niagara and a portfolio of Vykon® based solutions for integrating building automation, energy and security to the enterprise at the 2007 AHR Expo, January 29-31 at the Dallas Convention Center, Dallas Texas, booth # 1713.
The company is also unveiling its next generation touch screen Java Application Control Engine (JACE®) and will have on display the new Security JACE for Access Control, the new JACE-NXS and the rest of the JACE series platforms with increased RAM and Flash memory options. As part of its exhibit, Tridium will be conducting a variety of demonstrations featuring real-world applications and installations.
Developed using the Niagara Framework®, Tridium's solutions and enterprise applications are designed to integrate diverse systems and devices - regardless of manufacturer, or communication protocol - into a unified platform that can be easily managed and controlled in real time over the Internet. Niagara is today's software platform of choice for meeting the complex challenges of building integration and enterprise connectivity.
Tridium products and solutions featured at the 2007 AHR EXPO include:
NiagaraAX®
Resolves the challenges associated with open systems, integration and interoperability. The Niagara Framework is a single, proven software platform that addresses the needs of connecting devices and systems to the Enterprise. For OEMs and solution providers, the Framework provides a powerful and extensible platform to provide differentiated solutions for a wide range of control applications including HVAC equipment, lighting, and energy. Application development on the Framework dramatically speeds time to market and reduces R&D investment.
Vykon®
A complete management and control suite, Vykon is a comprehensive set of applications that synchronize, manage and control major building system functions required in a facility, such as heating, ventilating, and air conditioning systems, energy, lighting, security, fire, safety unitary devices and more. Whether the systems are based on BACnet®, LonWorks®, MODBUS®, SNMP, oBIX, OPC, or a host of supported legacy protocols, Vykon connects to almost any device imaginable, regardless of manufacturer or communication protocol creating a seamless unified system.
oBIX (Open Building Information eXchange) Driver
A driver built on a new standard XML and Web Services guideline to facilitate the exchange of information between intelligent buildings and enable enterprise application integration and bring forth true systems integration. oBIX is based on standards widely used by the IT industry, web services interface specification that can be used to obtain data in a simple and secure manner from HVAC, access control, utilities, and other building automation systems, and to provide data exchange between facility systems and enterprise applications.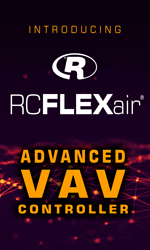 JACEs®
The Java Application Control Engine (JACE) is the mechanism that provides connectivity to systems within a building. A Vykon JACE controller integrates the physical connections of a system to a network.
--The JACE-10 is Tridium's next generation of embedded server products designed to support building automation, energy services, security, industrial, fire & life safety, M2M, residential and consumer Niagara-based solutions, including required market specific UL/CE approvals and environmental operating requirements. This family of products also supports new feature sets like an integrated touch screen, field upgradeable memory and advanced wireless support.
--The JACE-NXS is a new Windows based Embedded XP platform unit completely free of moving parts and comes with a 1 Gigabyte Flash Memory card or an optional hard drive.
--The highly successful family of JACE-2s, JACE-4s and JACE-5s are now available with increased RAM and Flash memory options. These new memory resources will allow users to handle more devices, more objects and larger databases.
About Tridium Inc.
Tridium, a global software and technology company, is the inventor of the Niagara Framework®, a software framework that integrates diverse systems and devices - regardless of manufacturer, or communication protocol - into a unified platform that can be easily managed and controlled in real time over the Internet using a standard web browser. Niagara is an extensible platform that supports the rapid development of a wide range of Internet-enabled products and device-to-enterprise applications.
Manufacturers adopt the Niagara Framework technology to move their products to the web, reduce development time, migrate legacy systems, develop new service offerings, and open up new markets. System integrators use Niagara products to provide true open solutions without regard for specific protocols, products or technologies. Today, there are over 50,000 applications of Niagara operating in over 6,000 installations worldwide in applications that include: energy management, building automation, industrial automation, M2M, telecommunications, security, lighting control, maintenance repair operations (MRO), service bureaus, convergence retailing and total facilities management – all realizing improved operational efficiencies, reduced costs and greater returns.
Tridium markets its products to value-added resellers, original equipment manufacturers and a network of Tridium Systems Integrators. The company is an independent business entity of Honeywell International Inc.
Additional information about Tridium is available at www.tridium.com
---


[Click Banner To Learn More]
[Home Page] [The Automator] [About] [Subscribe ] [Contact Us]