---
LonMark Announces Lonworks Networking Technology Becomes ISO/IEC Standard











December 3, 2008 – San Jose, CA – LonMark International, a non-profit, member-driven standards development and industry trade association supporting the LonWorks control-networking technologies announces today that the voting members of the Joint Technical Committee (JTC 1) of the International Organization for Standardization (ISO) and the International Electrotechnical Commission (IEC) have formally approved LonWorks control networking technology as ISO/IEC 14908, Parts 1, 2, 3, and 4.
First introduced in 1990, the LonWorks control networking technology has been a worldwide embraced technology for control communications and has held European, American, and Chinese national standards designations for several years. Now ISO/IEC have approved the standard to the highest level of international standards recognition.
This ratification will enhance the adoption and usage of this technology within the worldwide controls market and specifically in the buildings vertical. While LonWorks is also used in many other markets, such as outdoor lighting, transportation, utility, process control, and home automation, the majority of the over 100 million installed devices have been installed in or around buildings projects.
"This formal, international recognition by ISO/IEC further validates the breadth and pervasiveness of LonWorks technologies," says Jeremy J. Roberts, Technical Director of LonMark International. "Already American, European, and Chinese standards, it was the natural progression for LonWorks to be adopted by our larger, global community; paving the way for other nations to more easily specify LonWorks control systems without having to duplicate the standardization efforts within their own countries."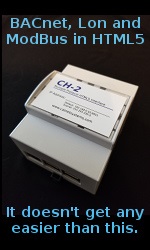 The four parts of the standard set comprise the core protocol; the twisted-pair, free-topology-wiring transfer medium; the powerline transfer medium, and the use of the Internet Protocol (IP) as a tunneling transfer medium, respectively.
"This is very exciting news for the controls market," states Ron Bernstein, Executive Director of LonMark International. "This announcement re-affirms the validity and strength of LonWorks worldwide and will pave the way for even greater adoption. LonWorks networking technology is used in nearly every aspect of building automation, monitoring, and control, aside from the many other uses of LonWorks technology in transportation, home automation, and various industrial applications. We are pleased to have been able to spearhead this standardization effort for our members and the market, and are looking forward to the opportunities it creates for all end users seeking true, open, interoperable control networks."
LonMark International plans to host an educational seminar and press conference on ISO/IEC standardization at the upcoming AHR Expo in Chicago on January 27, 2009. Interested parties can find more information about these events and the standards on the LonMark website at www.lonmark.org. Additional white papers discussing the ISO/IEC standard and LonWorks will also be available on the LonMark website.
---

[Click Banner To Learn More]
[Home Page] [The Automator] [About] [Subscribe ] [Contact Us]