---
New GPRS Modem Provides Wireless Connection for Critical Facility Information











RICHMOND, VIRGINIA, November 12, 2008- Tridium, Inc. today announced the availability of a new GPRS modem option for its JACE®-2 and JACE®-6 controllers. The GPRS modem option is part of the company's NiagaraAX portfolio of hardware, software and tools designed for remote monitoring and control applications that enable end-to-end automation and device-to-enterprise integration.
The GPRS Modem option allows JACE®-2 and JACE®-6 controllers to communicate via cellular communications where connectivity to an Internet Service Provider (ISP) is unavailable or may not be practical. The GPRS Modem also allows these controllers to integrate with other system components via VPNs (Virtual Private Networks) for system expansion by combining LAN/WAN connectivity with cellular connectivity.
In addition, the GPRS Modem allows for quick deployment of a NiagaraAX solution in places previously not accessible and gives system integrators the ability to quickly provide temporary monitoring and alarming services, monitor critical control strategies on a temporary basis and instantly provide a controlled environment during construction before the LAN/WAN is installed.
"We developed this option to enable NiagaraAX based systems to communicate where direct connectivity to a LAN/WAN or the Internet is unavailable or cabling is not practical or cost effective, said Rick Weisensale product manager at Tridium. "The GPRS Modem provides an easy to configure, robust connection, making it possible for key information from buildings to be accessed remotely".
About Tridium Inc.
Tridium is the global leader in application software frameworks, automation infrastructure technology and device-to-enterprise integration solutions. Our technologies extend connectivity, integration and interoperability to the millions of devices deployed in the market today and empowers manufacturers to develop intelligent equipment systems and smart devices that enable collaboration and communication between the enterprise and edge assets.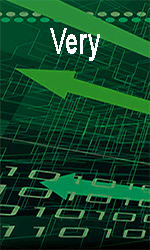 The Niagara Framework® is a software platform that integrates diverse systems and devices regardless of manufacturer, or communication protocol into a unified platform that can be easily managed and controlled in real time over the Internet using a standard web browser.
Today, there are over 130,000 instances of Niagara operating in 43 countries in applications that include: energy and sustainability management, intelligent building automation, M2M, telecommunications, industrial, security automation, lighting control, home automation, convergence retailing and smart facilities management.
The Sedona Framework™ is the industry's first, open source development framework that provides a complete software platform for developing, deploying, integrating, and managing pervasive device applications at the lowest level. It brings the power of programmable control and the Internet down to extremely inexpensive devices. The Sedona Framework distributes decision making control and manageability to any device and brings intelligence and connectivity to the network edge and back.
The company is an independent business entity of Honeywell International Inc.
Additional information about Tridium is available at www.tridium.com
---


[Click Banner To Learn More]
[Home Page] [The Automator] [About] [Subscribe ] [Contact Us]