---
2008 market survey on bus technology











Superb prospects for bus-based installation technology
• Huge growth in demand – residential construction is catching up
• Use in multimedia applications set to increase in the future
• KNX is the market leader by far
Bus technology has become considerably better-established within the industry in recent years. Whereas in 2005, less than one in every two respondents (47%) foresaw a future for bus-based installation technology, in 2008 more than 82 percent of users predicted a great future for the technology. According to respondents, the benefits of bus-based installation technology are: increased comfort and convenience, greater flexibility, efficient energy management, and better building safety and security. For the third time running, there was a very strong consensus among respondents regarding the global standard for home and building control: KNX was the clear favourite. These statistics are taken from a newly-published international market survey1) compiled by South Westphalia University of Applied Sciences. The survey was conducted in April 2008 during "Light+Building", the world's largest trade fair for architecture and technology.
(The survey is available to download at http://www.knx.org/newspress/news/)
Three quarters of respondents said that their companies already use bus technology. A further 18 percent intend to use it in the future. The facilities for which bus technology is most commonly used are still lighting (89%) and shading (78%). 63 percent of respondents said that their companies use bus technology for controlling heating, airconditioning and ventilation systems. Furthermore, one in every two respondents said that they use bus systems for safety/security/alarms/fire alarms/water sensors. As regards future trends: bus technology will be used to an even greater extent for multimedia/audio/TV/Internet/telecommunications and innovative building control.
Companies are making ever more professional use of bus technology
The more extensively bus technology is used, the more skilled the installers are becoming at using it. 62 percent of visitors to Light+Building who participated in the survey said that their company had either a high or a very high level of skill in working with bus technology. This result represents a 14 percent increase compared to the figure for 2005.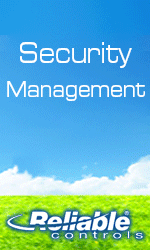 Huge growth in demand – residential construction is catching up
Almost three quarters of respondents expect demand for the technology in commercial buildings to continue to grow. But the use of the technology in residential construction is also becoming ever more popular: even in the 2005 survey, every second participant estimated that demand for bus technology in residential buildings would increase. By 2008 this figure had risen to 68 percent.
KNX is the market leader by far
What are the best-known bus systems, and what degree of acceptance have they achieved? The survey also provided answers to these questions. 81 percent of respondents have already worked with KNX. The really important question, however, was: what bus technology do you use most frequently? 69 percent replied that they work most frequently with KNX. Company-specific bus systems ranked in second place, with ten percent of respondents using these systems most frequently. For the other suppliers the figure was less than ten percent.
1) Following surveys in 2005 and 2006, South Westphalia University of Applied Sciences conducted its market survey for a third time in 2008, using a product-neutral questionnaire. The survey was carried out over the duration of the Light+Building trade fair, between 6 and 11 April 2008, in Frankfurt, Germany. Polls took the form of live interviews, and were conducted in halls 3, 4, 8 and 9 at the fair. Respondents included visitors from Germany and abroad. The 2005 and 2006 polls were conducted in writing.
---


[Click Banner To Learn More]
[Home Page] [The Automator] [About] [Subscribe ] [Contact Us]