---

AHR EXPO® Innovation Awards Competition Provides Funding For HVAC System at Jacksonville Police Athletic League















Athletic League Provides Activities to Empower Youth

WESTPORT, Connecticut…December 28, 2009 — Nearly $11,000 in entry fees from the 2010 AHR Expo Innovation Awards Competition will be given to the Jacksonville Police Athletic League (JAXPAL) to help install a new HVAC control system valued at $84,000. The commissioning will be in January 2010 at the Jacksonville Monument Road facility; the largest in the city.

This donation is part of charitable support contributed annually by AHR Expo (www.ahrexpo.com) to local communities in areas where the world's largest HVAC/R trade show is held. Total contributions made during the eight years the program has been in existence amount to over $60,000. In the past, the Innovation Awards entry fees were given to technical schools for use in their HVAC/R scholarship funds.

Spearheading the JAXPAL project was Dan Griffin, President of Weather Engineers in Jacksonville. "This project was born out of wanting to provide local kids a facility where they could enjoy activities after school in a safe and healthy environment. As a board member of the Florida Refrigeration and Air Conditioning Contractors Association we were looking for an organization that would benefit from the funds distributed by the AHR Expo," said Griffin.

The JAXPAL is a non-profit 501(c)(3) youth serving organization with the cooperative effort of the Jacksonville Sheriff's office. For over 35 years they have been successfully implementing prevention and early intervention strategies to reduce juvenile crime and empower Jacksonville youth to become good citizens.

Renee Naughton, Deputy Executive Director, Police Athletic League spoke on the importance this new HVAC system. "This past year we served over 2,800 kids through our sports programs, summer camp, and nationally accredited afterschool educational program," she said. "The children we serve have been impacted by our HVAC problems, such as the 580 kids playing basketball in a gymnasium without air conditioning. If we are to reduce juvenile crime and instill positive values, character and leadership skills, by providing homework assistance, mentoring by law enforcement officers and recreational activities to our youth participants, it's critical that the facilities where we provide our programs are comfortable and safe for the children we serve. It's nice to know we have a pal in AHR Expo and FRACCA."

"We are very happy to assist the Jacksonville Police Athletic League with its new HVAC system," said Clay Stevens, President of International Exposition Company, which produces and manages the AHR Expo. "We enjoy giving back and providing contributions from our Innovation Award entry fees. We know these funds will make a difference to an organization in need."

Now in its 8th year, the AHR Expo Innovation Awards Competition represents the best submissions from the thousands of products on display at the 2010 AHR Expo. It is jointly sponsored by the American Society of Heating, Refrigerating and Air-Conditioning Engineers (ASHRAE); the Air-Conditioning, Heating and Refrigeration Institute (AHRI); and International Exposition Company (IEC), producers and organizers of the AHR Expo. Honorees span the industrial marketplace in a total of nine product categories ranging from the latest developments in Green technology to the newest building automation tools.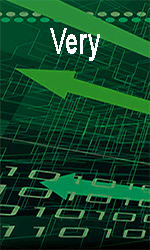 The 2010 AHR Expo will be held January 25-27 at Orlando's Orange County Convention Center. The 2010 AHR Expo (www.ahrexpo.com), the world's largest HVAC/R trade show, will offer over 45,000 attendees and exhibitor personnel from more than 120 countries around the world the opportunity to see a wealth of new products and technologies for the first time. Attendees will also be able to choose from over 70 educational sessions and workshops presented by the industry's leading trade associations on a variety of topics ranging from achieving sustainability and energy efficiency to 'best practices' and the latest trends and techniques in the HVAC/R industry.

Winners of the AHR Expo Innovation awards will be recognized at the awards ceremony on Tuesday, January 26th at 1 p.m, in the New Product Technology Theater A on the Show Floor. Winners will also receive placards to display at their booths during the Show as well as an etched crystal award to be displayed at their company's headquarters.

The 2010 AHR Expo is endorsed by 31 leading HVAC/R industry associations and is co-sponsored by the American Society of Heating, Refrigerating and Air-Conditioning Engineers (ASHRAE) and the Air-Conditioning, Heating and Refrigeration Institute (AHRI). The Heating, Refrigeration and Air-Conditioning Institute of Canada (HRAI) is an honorary sponsor. ASHRAE's winter meeting is also held concurrently with the AHR Expo each year.

ABOUT THE AHR EXPO

As the largest and most comprehensive HVAC/R exposition, the AHR Expo attracts tens of thousands of attendees from all facets of the industry, including contractors, engineers, dealers, distributors, wholesalers, OEMs, architects, builders, industrial plant operators, facility owners and managers, agents and reps.

Since 1930, the AHR Expo has been the HVAC/R professional's best resource for new products, new ideas and new services. It's a hands-on, interactive event that showcases a wide spectrum of equipment, systems, and components. This unique industry forum creates a dynamic marketing environment unequaled in size and scope by any other industry event.

The AHR Expo is produced and managed by International Exposition Company, 15 Franklin Street, Westport, CT 06880; telephone: 203-221-9232; fax: 203-221-9260; e-mail: info@ahrexpo.com; website: www.ahrexpo.com
---


[Click Banner To Learn More]
[Home Page] [The Automator] [About] [Subscribe ] [Contact Us]