---
EnergyAi™ Now Available as an App on the Panoptix® Marketplace by Johnson Controls

Berkeley CA, 3 December 2012: EnergyAi™ announced that its Load Analysis service is now available on the Panoptix® app marketplace by Johnson Controls. The EnergyAi™ app provides Panoptix customers with a customized, low-cost report which identifies energy-savings opportunities in their facilities.
"The Panoptix platform and marketplace make it incredibly easy for customers to access an array of tools to manage energy use and costs," noted EnergyAi™ founder Dave Krinkel. "For example, with the click of a button a facility manager can order our Load Analysis for a building, and EnergyAi™ will securely retrieve the data from Panoptix and deliver the report."
EnergyAi™ looks for unusual patterns in energy use data for any type of facility. A recent analysis for one office building revealed that equipment had been left on during weeknights and weekends for 450 hours over the last year. This was quite unexpected, and added about $9,000 to the electricity bill. A simple operational change eliminated most of this excess use going forward.
Krinkel said that the Panoptix marketplace is a good fit for a low-cost service like EnergyAi™. "Our mission is to provide actionable information at a price point affordable to all energy users, large and small. Most facility managers only have the resources to monitor their largest buildings. Now a Panoptix customer can receive a detailed analysis of any facility for $20." A report for a small storefront in San Diego showed that 30% of total electricity use comes from equipment which operates 24x7. "Businesses are often surprised by the cost of computers, printers, vending machines, and other appliances which are always on. Estimating this standby cost is just one example of the findings which can be revealed from Panoptix data," added Krinkel.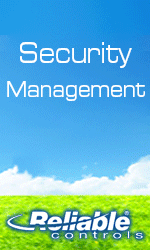 The Panoptix solution builds upon Johnson Controls 125 year history of helping building owners and operators achieve improved building performance and energy efficiency. It is a combination of software and services driven by cloud-based apps that provide visibility into how every system, subsystem and device is functioning, and information to take actions to improve their performance. It works with any size building, any building management system; can be accessed by any computer, tablet or smart phone; and is supported with industry news, an online community and Johnson Controls Live Guide™ experts.

For more information, visit www.energyai.com

---


[Click Banner To Learn More]
[Home Page] [The Automator] [About] [Subscribe ] [Contact Us]