---
Schneider Electric and ETAP Provide Advanced Power Analysis and Simulation Solution Module for Data Centers

Enterprise class energy management information system that empowers energy managers to apply comprehensive analysis tools to large, diverse facilities

DALLAS – Dec. 11, 2012 – Schneider Electric, a global specialist in energy management, today announced its new advanced electrical power analysis and simulation solution module for data centers, which provides data center operators with added power system intelligence to ensure reliable, efficient and safe electrical power distribution infrastructure in data centers.

This new functionality, which allows data center operators to analyze and understand the potential impact of changes they make to the power system through simulation, is a result of a cooperative agreement between Schneider Electric and ETAP®, an analytical engineering firm that specializes in computer simulation of power systems. The power analysis and simulation solution module for data centers combines Schneider Electric's best-in-class power monitoring systems with ETAP's power system management and simulation software.

In today's complex data centers, operators frequently need to switch or change loads, perform switching sequences, or take electrical equipment out of service. Understanding the impact of operator actions on the power system is becoming critically important to avoid possible downtime. With the power analysis and simulation solution module for data centers, data center operators can utilize predictive simulation using real-time data to help avoid costly power system outages that can devastate operations and the financial bottom line.

To solve these challenges and provide key insights into the electrical power network in a data center, Schneider Electric and ETAP have partnered to introduce a new power analytic module. This module extends the market-leading power management capabilities of StruxureWare™ Power Monitoring and SCADA software – expert-level software applications within the StruxureWare for Data Centers management software suite – to deliver an added level of reliability and peace of mind for data center operations.

In addition, tight integration between the StruxureWare real-time power monitoring systems and ETAP's power modeling and simulation software enables the data center operator to run specifically customized pre-engineered "what-if" scenarios. The system is highly flexible, allowing operators to add scenarios or fine-tune them periodically to address changing data center needs. The real-time simulation feature set includes power system analysis capabilities for load flow, short circuit, arc-flash and relay coordination.

"In today's mission-critical data centers, operators need better tools to fully understand the full impact on their power system before they act," said Pankaj Lal, offer management director for Energy Solutions, Schneider Electric. "Predictive simulation is the next frontier for data centers to mitigate the risk of equipment failure and outages."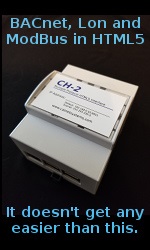 "Using ETAP's robust modeling and analysis engine together with real-time data acquisition has allowed us to add the intelligence behind Schneider Electric's powerful monitoring suite," said Shervin Shokooh, COO of ETAP. "We look forward to delivering an added level of reliability and operational peace of mind to data center owners, operators and managers."

Currently, the advanced power analysis and simulation features are available only to Schneider Electric customers in the U.S. To learn more, customers can contact their local Schneider Electric representative or go here.

About Schneider Electric
As a global specialist in energy management with operations in more than 100 countries, Schneider Electric offers integrated solutions across multiple market segments, including leadership positions in Utilities & Infrastructures, Industries & Machine Manufacturers, Non-residential Buildings, Data Centers & Networks and Residential. Focused on making energy safe, reliable, efficient, productive and green, the company's 130,000 plus employees achieved sales of about 31 billion US dollars (22.4 billion euros) in 2011, through an active commitment to help individuals and organizations make the most of their energy.
www.schneider-electric.com/us

About ETAP
ETAP is the designer and developer of ETAP, the most comprehensive analysis software for the design, simulation, operation, monitoring, control, optimization, and automation of power systems. ETAP is the industry leader used worldwide in all types and sizes of power systems, including generation, transmission, distribution, and industrial systems such as oil and gas, manufacturing, steel, cement, mining, data centers, nuclear facilities, transportation, smart grid solutions, renewable energy, and more.
www.etap.com

---


[Click Banner To Learn More]
[Home Page] [The Automator] [About] [Subscribe ] [Contact Us]