---
ISA100 Wireless Compliance Institute Showcases Wireless Technology Benefits with Events in Japan, Thailand and Korea

Research Triangle Park, North Carolina, USA (12 December 2012) – The ISA100 Wireless Compliance Institute (WCI) today announced another successful season of Asia Pacific ISA100 Wireless technology seminars in Kyoto, Japan with supplier and end-user seminars in Korea and Thailand. In addition, WCI recently demonstrated at the JEMIMA Measurement and Control Show in Osaka, Japan last month.

"The interest and growth of the ISA100 Wireless technology in the Asia Pacific region is overwhelming," said Toshi Hasegawa, ISA100 WCI district leader of Asia Pacific and Manager of Technology Marketing, Yokogawa Electric. "We have seen hundreds of interested participants in each event anxious to hear more about the ISA100 Wireless networking technology, which supports control over wireless, multi-vendor interoperability, robustness and security for wireless industrial control systems. Participants have been very impressed by the number of vendors that support ISA100 Wireless. Yokogawa will continue its active promotion and support for developing new ISA100 Wireless products."

Companies participating in the Asia Pacific events included Yokogawa, Azbil, GE, Flowserve, Fuji Electric and Honeywell.

"WCI will remain committed to global technology seminars in this region and plans to further our outreach going into 2013," said Andre Ristaino, managing director, ISA100 WCI. "We are excited with the response from this global audience and anticipate many new companies joining ISA100 WCI in the coming year who are interested in adopting ISA100 Wireless technology."

About ISA100 Wireless
ISA100 Wireless is the first ANSI/ISA-100.11a industrial wireless networking standard in the ISA100 open family of standards, focusing on the needs of process industries. The ISA100 Wireless Compliant™ certification ensures that supplier companies deliver interoperable wireless products and provides users the freedom to choose best-of-breed ISA100 Wireless devices from any supplier. As a result, automation engineers are able to create, modify, optimize and scale wireless networks quickly at user sites. With ISA100 Wireless, customers have a solution that is open, interoperable, scalable and reliable for their most critical applications. ISA100 Wireless technology is simple to deploy, reliable, secure and supports traditional and future applications, including control. Built from the ground-up using open industry standards, ISA100 Wireless includes native IPv6 addressing, 6LoWPAN technology, AES-128 encryption, IEEE 802.15.4 radios, duocast transmission and object technology enabling control in the field.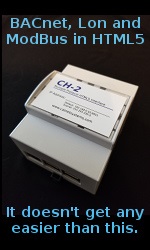 The ISA100 Wireless standard received committee approval in 2011 and formal ANSI approval in January 2012. Headed toward internationalization, the formal standard, ANSI/ISA-100.11a-2011 was accepted as new work in IEC SC65C and as a Publicly Available Specification (PAS) IEC 62734 in 2011.

Planned additions to the ISA100 family of standards include support for backhaul functionality, factory automation, power management, asset and people tracking and other key use-cases. Details on the approved standard, the ISA100 roadmap and use-case presentations are available at www.isa.org/ISA100.

About the ISA100 Wireless Compliance Institute
The ISA100 Wireless Compliance Institute (ISA100 WCI) is a non-profit industry organization providing users and developers with market awareness, educational information, technical support and compliance for the ISA100 family of universal industrial wireless standards. ISA100 WCI provides real-world feedback from deployment of ISA100 Wireless devices and systems to ISA Standards Committees in order to foster rapid refinement and development of open industry standards for wireless applications. Institute members include end users, technology suppliers, research and development professionals, academia and other industry consortia and standards bodies.

More information about the ISA100 Wireless Compliance Institute can be found online at www.isa100wci.org.


---


[Click Banner To Learn More]
[Home Page] [The Automator] [About] [Subscribe ] [Contact Us]