---
Enerliance Partners with the U.S. Green Building Council
LOBOS technology to help Demand Response Partnership Program refine LEED Pilot Credit 8: Demand Response.

Irvine, Calif. (PRWEB) November 12, 2013— In an effort to further develop the guidelines for LEED Pilot Credit 8: Demand Response, The United States Green Building Council (USGBC) has invited Enerliance, the company behind the LOBOS automated demand response platform, to participate in the Demand Response Partnership Program (DRPP) as a technology solution provider. The DRPP is a collaboration between the USGBC and the Environmental Defense Fund (EDF), bringing together both sides of the grid – utilities and technology solution providers plus owners and managers of LEED registered and certified buildings – with the end goal of increasing participation in Demand Response and Smart Grid programs. Other members of the DRPP are Lawrence Berkeley National Laboratory (LBNL), Southern California Edison (SCE), NV Energy, and Skipping Stone.
The USGBC approached Enerliance because of the success rates that LOBOS equipped buildings have achieved in California demand response programs. Buildings outfitted with the LOBOS software easily and automatically participate in the demand response programs which are so critical to managing the strain on overworked electricity grids.
"We are pleased to announce this exciting new partnership with Enerliance," said USGBC Vice President, LEED, Brendan Owens. "Working together, along with our research partners, we will be able to take a much needed look at the interrelationships between energy demand, energy efficiency, demand response, and the commercial building sector."
After the building operator establishes the desired demand response to be delivered, LOBOS, through a computerized process, automatically responds to the utility signal initiating a demand response event. During the event, LOBOS allocates HVAC resources throughout the building while continually calibrating the HVAC system to maintain demand reduction relative to the utility baseline. These functionalities allow utilities and owners alike to break through former barriers impeding HVAC-based demand response. Today, buildings equipped with LOBOS deliver more than 20 megawatts of automated response capacity to the Southern California electric grid alone. If the system were deployed in compatible buildings nationwide it could offer more than 25 gigawatts of automated demand response power reduction. That's equivalent to the electricity generated by 21 nuclear power plants.
"Periods of peak-demand on the electrical grid can cause blackouts, but they also drive high on-peak energy costs that effect businesses and residences alike," says Enerliance DRPP Project Manager, Greg Bair. "While demand response programs can help mitigate this system strain, participation can be a time and labor intensive process. What makes LOBOS so effective is its automated functionality and comfort focus."
As a research partner for LEED Pilot Credit 8: Demand Response, Enerliance will share data and experience pertaining to HVAC demand response. According to Enerliance CEO Scot Duncan "We believe that any HVAC demand response approach that sacrifices occupant comfort is bound to fail. By actively managing the impact to occupant comfort, LOBOS makes it possible to curtail the largest load in the building, the HVAC system, and participate in these critically important demand response programs."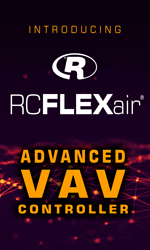 The LEED program is largely based on the building philosophy of integrative design and seeks to encourage innovations that unify building systems. The LOBOS software platform is a natural embodiment of these core principals, because LOBOS not only supplies a building with automated demand response when necessary, it also has an energy efficiency component that reduces overall energy consumption by making constant micro-adjustments to an HVAC system every minute of the day. This overall attention to efficiency allows for the kinds of energy cost savings that make demand response participation a fiscally worthwhile endeavor for building owners. The energy efficiency component to LOBOS is, at the most recent count, delivering $3.5-million in annual energy savings.
About Enerliance: Enerliance is the company behind LOBOS, an intelligent optimization system for large-scale air conditioning systems that offers improved comfort, energy-efficiency and fully-automated demand response capability that materially improves bottom lines for building owners and occupants.
Currently, LOBOS systems are delivering more than 20-megawatts of fully automated demand response capability to the grid along with more than $3.5 million in annual energy savings. The core technologies behind the LOBOS platform are protected under patent number US 7,890,215 B2.
LOBOS is built to be deployed by energy solutions providers, mechanical contractors, building automation contractors, controls manufacturers, utilities and other LOBOS-certified partners in buildings across the country. www.enerliance.com


---


[Click Banner To Learn More]
[Home Page] [The Automator] [About] [Subscribe ] [Contact Us]