---
EnOcean becomes a member of the OSGi Alliance

The company brings its know-how on energy harvesting wireless solutions to the definition process of a proposed OSGi specification for highly flexible smart home solutions
[Salt Lake City – December 09, 2013] EnOcean, the world leader in energy harvesting wireless solutions, has joined the OSGi Alliance (www.osgi.org). With this membership, EnOcean now actively contributes to the OSGi Residential Expert Group in defining a universal open interface between energy harvesting wireless technology and the OSGi world. This will enable gateway developers and software providers to easily integrate batteryless devices into their home gateway solutions; based on open, standardized interfaces. In the group, EnOcean works with OSGi members including Deutsche Telekom, NTT Japan, Orange, ProSyst and Telecom Italia. The EnOcean Device Service Specification is expected to be finalized in the first half of 2014, followed by conformance tests and reference implementations.

EnOcean radio modules use the energy harvesting principle to send and receive wireless signals. Instead of using batteries, energy harvesters gain power from the surrounding environment from sources such as motion, indoor light or temperature differences. This enables sensor solutions to work without batteries and be maintenance-free. Also, wireless actuators without batteries are already available, including heat-powered heating valves. The EnOcean radio is standardized as ISO/IEC 14543-3-10. Today, there are more than 1,200 interoperable EnOcean-based products available for intelligent control systems in commercial and residential buildings or for ambient assisted living.

"EnOcean GmbH took immediate advantage of OSGi Alliance membership to advance its offerings with this proposed spec. The specification for an OSGi API for EnOcean-based devices will be based on the EnOcean Link specification. Its purpose is to enable a standardized communication between OSGi applications and batteryless wireless solutions," said Dr. Susan Schwarze, OSGi Alliance Vice President and Director Standards, ProSyst Software. "Due to this generally applicable definition, developers can create a driver which gives OSGi-based solutions the ability to access EnOcean-based units, independent of the devices' vendors."
Providers of OSGi-based smart home systems can then offer the users to flexibly integrate energy harvesting wireless solutions with other communication standards, for example WiFi.

"The ultra-low power EnOcean standard is widely supported by various types of sensors, controllers, wireless switches and actuators in the residential area. The batteryless wireless technology has already marked a significant footprint in the smart home market. Enabling EnOcean-based devices to be integrated into the OSGi ecosystem is a fundamental step for us to further establish energy harvesting wireless solutions in the home gateway industry," says Armin Anders, Co-Founder and Vice President Business Development, EnOcean GmbH.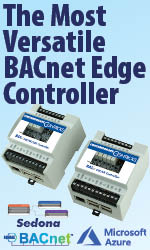 About EnOcean
EnOcean is the originator of patented energy harvesting wireless technology. Headquartered in Oberhaching, near Munich, the company manufactures and markets energy harvesting wireless modules for use in building and industrial applications as well as in further application fields such as smart home, smart metering, logistics or transport. EnOcean technology combines miniaturized energy converters with ultra-low-power electronics and robust RF communication. For 10 years, leading product manufacturers have chosen wireless modules from EnOcean to enable their system ideas. EnOcean is a promoter of the EnOcean Alliance, a consortium of companies from the world's building sector that has set itself the aim of creating innovative solutions for sustainable buildings. Self-powered wireless technology from EnOcean has been successfully deployed in more than 250,000 buildings worldwide. The EnOcean wireless protocol is standardized internationally as ISO/IEC 14543-3-10, which is optimized for wireless solutions with ultra-low power consumption and energy harvesting.
For more information visit www.enocean.com

OSGi is a trademark or registered trademark of the OSGi Alliance in the United States, other countries, or both. Java and all Java based trademarks and logos are trademarks of the Oracle Corporation in the United States, other countries, or both. All other product or service names are the property of their respective owners.
---


[Click Banner To Learn More]
[Home Page] [The Automator] [About] [Subscribe ] [Contact Us]