---
EnTouch Controls Expands EMS to Manage All Energy-Critical Systems in Restaurants, Convenience Stores and Other Small Businesses

RICHARDSON, TEXAS – December 9, 2013 – EnTouch Controls, a leader in facility automation and energy management services, today announced an upgrade to its service that allow restaurants, convenience stores and retail locations to easily manage all energy-critical equipment in a facility.

When used with EnTouch HVAC and lighting controls, business owners can reduce energy bills by 15% or more and quickly react to equipment performance issues.

The EnTouch EMS can monitor refrigeration temperatures and defrost cycles, as well as water and gas usage, allowing business owners to become more energy efficient, detect hidden maintenance issues and benchmark energy performance across locations.

"Many customers initially are attracted to the energy and cost savings of the EnTouch EMS, but once they see the advantages of being alerted to critical facility problems, those benefits alone quickly become worth the cost of the system," said Greg Fasullo, CEO of EnTouch Controls. "The new EnTouch Remote Sensor Module expands the impact on their business to reduce food spoilage, system downtime and help keep employees safe. This is the future of EMS for these businesses."

The new functionality is delivered via the four-port EnTouch Remote Sensor Module. This device connects up to four sensors from systems within a business and can monitor energy usage, temperature or can act as a contact sensor to monitor door openings and closings.

The Remote Sensor Module also supports pulse input, which allows it to track water, electricity and gas consumption. With this functionality, a restaurant can track real-time utility consumption, set benchmarks and compare multiple facilities from a cloud based management portal.

The Remote Sensor Module connects wirelessly to the EnTouch GM Energy Monitor, which connects to the EnTouch Cloud Service that has been upgraded to support the new data and to produce analytics related to the systems that are connected to the Remote Sensor Module.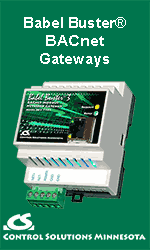 With the EnTouch 360° managed service, a trained staff will monitor facilities, manage problem alerts and reports on a 24/7 basis for the facilities team, freeing them up to be more efficient in their jobs. Critical issue resolution is also offered so that immediate action can be taken when necessary to ensure a comfortable customer environment or protect perishable goods.

Pricing and Availability
The EnTouch Remote Sensor Module is available now. Contact EnTouch Controls (sales@entouchcontrols.com) for details or to order.

About EnTouch Controls
Based in Richardson, Texas, EnTouch Controls is composed of a team of energy industry veterans with a history of leveraging technology to solve real world problems. The innovative EnTouch EMS is a unique energy management offering for small business owners who have been left behind by traditional building automation solutions. With a simple to install, low cost and easy to use system we automate energy optimization and enable our customers to do what they do best – run their businesses.
(www.entouchcontrols.com)

---


[Click Banner To Learn More]
[Home Page] [The Automator] [About] [Subscribe ] [Contact Us]