---
ZigBee Alliance Adds Tendril to Board of Directors











Move Strengthens Alliance's Commitment to Support Network Operation Needs as Users Deploy and Manage ZigBee Networks
San Ramon, Calif. – February 6, 2007 – The ZigBee™ Alliance, a global ecosystem of companies creating wireless solutions for use in residential, commercial and industrial applications, today announced that Tendril was accepted as a Promoter level member of the Alliance – the highest level of membership in the ZigBee Alliance – and Tendril has joined the ZigBee Alliance Board of Directors.
Tendril, the leader in network operating platform software for building, deploying and managing ZigBee wireless sensor networks, has been a Participant level member of the ZigBee Alliance since the company's founding in 2004. Tendril's active support in various Alliance groups has helped guide the ZigBee standard as well as the Alliance's long-term growth plans. Tendril is the first software company elected to the Board in Alliance history.
"As major OEMs standardize ZigBee for their wireless sensor network initiatives, we see the industry moving toward the deployment phase of ZigBee technology," said Adrian Tuck, CEO of Tendril. "ZigBee adopter companies now face a number of network operations challenges such as network commissioning, diagnostics and proactive network performance management. Tendril is focused on answering these and many other key issues related to building, deploying and managing ZigBee networks, and the ZigBee Alliance shares our commitment to helping adopters successfully tackle these network operations issues. We look forward to working with the Alliance to ensure that adopters of ZigBee technology are successful as they enter the mass-scale deployment phase of their ZigBee projects."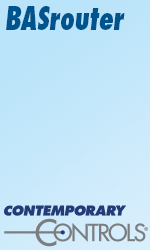 Tendril joins Eaton Corporation, Ember Corporation, Freescale Semiconductor, Inc., Honeywell, Huawei Technologies, Mitsubishi Electric, Motorola, Philips, Samsung, Schneider Electric, Siemens, STMicroelectronics and Texas Instruments on the ZigBee Alliance Board of Directors.
"Tendril's increased participation in the ZigBee Alliance is further proof of our commitment to supporting OEMs as they adopt and deploy ZigBee technology throughout their product lines," said Bob Heile, chairman of the ZigBee Alliance. "Having Tendril on the Board of Directors allows us to draw on the leadership talents that Tendril has to offer in promoting the widespread adoption and deployment of ZigBee technology."
About Tendril
Tendril is uniquely positioned to catapult the "Internet of Things" economy to critical mass by assimilating everyday electrical things into the enterprise computing environment. Our focus is on network operations and deployment – the next big stage of the Wireless Sensor and Control Network industry. We make software that allows companies to build, deploy and manage these networks. With this approach, Tendril can address the macro trends of energy efficiency, security, life expectance and connectedness that will generate new revenue streams for companies in the industrial and building automation, physical security and home automation industries. For more information about Tendril visit www.tendrilinc.com.

ZigBee: Wireless Control That Simply Works
The ZigBee Alliance is an association of companies working together to enable reliable, cost effective, low-power, wirelessly networked, monitoring and control products based on an open global standard. The ZigBee Alliance membership comprises technology providers and original equipment manufacturers worldwide. Membership is open to all. Additional information can be found at www.zigbee.org.
---

[Click Banner To Learn More]
[Home Page] [The Automator] [About] [Subscribe ] [Contact Us]