---
IMS To Be One Of The Hot Topics At Home Gateway Initiative's Debut US Meeting











Leading Broadband Home Industry Body Announces New Members in San Francisco
Geneva, Switzerland – February 20 – The Home Gateway Initiative (HGI) today announced that it will hold its first meeting in the US at the Sofitel San Francisco Bay Hotel, Redwood City, California, from February 26 – March 1. As representatives of the industry body's worldwide member companies gather, the latest technological innovation and standards development of IMS in the home gateway will be high on the agenda.
"Since the inception of the Home Gateway Initiative in 2004, broadband access technology in the home has become one of the most important issues in the communications industry," said Paolo Pastorino, Chief Technology Officer at HGI. "IMS is a major discussion point right now and with representatives from key players across the industry space at this, our first US meeting, we expect to take significant steps toward utilizing this architecture to establish the interoperability of services and devices in the home through the home gateway."
The HGI's growing global presence as a forum in broadband access gateways in the home has recently attracted four new member companies: Santa Clara, California-based NETGEAR, a leading provider of networking products and services, and host sponsor of the HGI San Francisco meeting; Austin, Texas-based Legerity, a provider of voice integrated circuits; Fremont, California-based U4EA Technologies, a manufacturer of VoIP products; and KDDI, the Japanese provider of fixed and mobile communications services.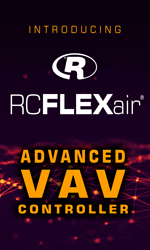 "Netgear and the Home Gateway Initiative share a number of goals – principally to increase the deployment of home gateway technology around the world," said David James, Director, Product Management and Marketing at NETGEAR. "The work carried out by the group so far has been key to the development of this technology area, and we are delighted to have become a member company."
Also at the San Francisco meeting, the HGI will further develop the work on the additional set of specifications that will become Release 2.0, due for publication early in Q4 2007. The document will encompass the evolution of the architecture of the broadband home gateway, as depicted in Release 1.0 (already used as a universal reference for standards development, technological advancement and procurement activities) to support the ever increasing convergence of networks, service and devices in the broadband home.
The HGI was founded and launched by nine telecom operators (Belgacom, British Telecom, Deutsche Telekom, France Telecom, KPN, TeliaSonera, NTT, Telefonica, Telecom Italia) in 2004, and now has members from five continents, representing the entire spectrum of actors in the broadband home arena. The main tasks of the HGI are to establish technical and interoperability specifications and provide input to standardisation bodies.
For further information, please visit www.homegatewayinitiative.org or email contact@homegatewayinitiative.org.

---


[Click Banner To Learn More]
[Home Page] [The Automator] [About] [Subscribe ] [Contact Us]