---
Basics of Energy Management











Learn the BASICS!
AEE now offers BASICS OF ENERGY MANAGEMENT seminar as part of our Self-Study Professional Training Courses Program. AEE's Self-Study format provides students with a printed book containing all the course material, as well as the email address of the course instructor so that help is available at any time during the term. Courses offer CEU/PDH credit upon successful completion of course tests, which are included in each book.
The Basics of Energy Management seminar was designed with two purposes in mind:
1) to develop (or review) the problem-solving skills needed for solving energy management problems by
- covering the use of a calculator in problem solving
- reviewing algebra skills
- explaining problem-solving methods, and
- providing a large number of example problems to practice on, and
2) to provide background information on energy topics covered in AEE's energy management seminars.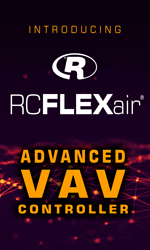 Anyone who would like to improve his problem-solving skills will benefit from taking this seminar. Energy professionals who would like to take either the Five-Day or the Two-Day CEM certification course, but do not have a background in engineering, have not been involved in engineering-type activities in the energy field, or who feel that their problem solving skills are inadequate will benefit. Engineers and other technical people who need to review using a calculator, algebra and problem-solving skills will also find this course invaluable.
Basics of Energy Management includes these topics:
Module 1 Introduction to Energy Management
Module 2 What is Energy and National Energy Use
Module 3 Basic Arithmetic and Calculator Skills
Module 4 Basic Algebra and Analytical Skills
Module 5 Energy Units and Energy Conversions
Module 6 Understanding Electrical Systems and Electrical Rates
Module 7 Economic Analysis and Economic Decisions
Module 8 Basic Technologies, Terminology and Units for Equipment End Use Categories - Lighting, Motors, Air Conditioning, and Boilers
Basics of Energy Management is also available in our 24/7 Online Seminar format. In this format, students who don't want to take all the modules included in the complete course may register for only those that are needed. All course material is presented online in a pdf format, tests are completed online and your certificate of completion showing CEU/PDH credit can be printed from your own computer. This format is for anyone who likes to move quickly through material and complete test-taking rapidly.
We invite you to make your plans now to take advantage of these in-depth professional training opportunities. If you have any questions or would like additional information about seminar registration, you may contact me by email at beth@aeecenter.org, or by phone at (770) 925-9558.
---


[Click Banner To Learn More]
[Home Page] [The Automator] [About] [Subscribe ] [Contact Us]