---
Open Automation Software launches new web site to showcase its "One Click" SCADA Solution – Complete SCADA

Evergreen, CO, USA – January 31, 2011 –Today Open Automation Software announced the launch of the new web site www.completescada.com, which offers quick and easy access to essential information on SCADA Software for Enterprise Business Applications. This new web site is designed for customers to easily identify the solution they need to solve their problems with just a few clicks of a mouse. The new website is a continuance of Open Automation Software's commitment to providing quality information and products that empower users to create best-of-breed SCADA solutions.

The website's homepage is designed to visually provide visitors with easy-to-follow paths that will guide them to software solutions, or services, needed to solve their problems. CompleteSCADA.com provides information for users at all levels and tackles a wide spectrum of issues ranging from: extending the life of legacy SCADA systems with new connectivity to moving data from the plant floor directly to the boardroom. Visitors to the website will be provided with a full catalogue of .NET based products, and services, which enable secure real-time data access from plant floor devices and make it available to decision makers at all levels.

The flag ship product on CompleteSCADA.com is Open Automation's Smart Client SCADA Solution – Complete SCADA. The Complete SCADA solution provides seamless connectivity for SCADA Servers, SCADA Clients, Visual Studio Applications, Databases, and Microsoft Excel etc. It can also share data with OPC Clients and Servers, Microsoft .NET Applications, Oracle, and ERP systems. Complete SCADA is an off-the-shelf product that provides users with the ability to easily create customized HMI applications for WinForm, Web, and WPF solutions with no additional programming required.

Complete SCADA was the first Smart Client SCADA solution released in 2004 and the first web based AJAX SCADA solution in 2005. Complete SCADA is the first "One Click" SCADA product for Windows Operating Systems as well the first SCADA product to run on smartphones like the iPhone and Android.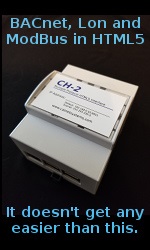 "Open Automation Software is extremely proud to have launched www.completescada.com and have it serve as a first point of contact for users looking to find solutions for their SCADA connectivity issues. The website was designed to provide visitors with rich information that easily points them in the right direction to solve their problems. It is easy to navigate and designed to efficiently bring visitors to the information that they are seeking while showcasing our innovative product line through application stories and case studies" said Ken Eldridge, President, Open Automation Software.

For over 20 years Open Automation Software has been on the cutting edge of SCADA Technology and has continued to provide products and solutions that exceed customer expectations. With the launch of www.completescada.com it is our intent to continue to take our customer service experience to a new level by making it even easier to access information about our "One Click" SCADA solution – Complete SCADA.

For more information about Complete SCADA, or the new Open Automation Complete SCADA website, please navigate to: www.completescada.com

About Open Automation Software:
Open Automation Software was formed in 1993 with the vision of empowering end-users and OEMs with the freedom to create the applications they needed to truly build "best of breed" systems. Open Automation Software achieved this by providing the tools to quickly and easily develop SCADA products using Microsoft Visual Studio. The culmination of this vision was the creation of OPCSystems.NET the Complete SCADA solution. OPCSystems.NET is the flagship product for Open Automation Software and leverages OPC standards from the OPC Foundation to enable secure communications and support for Smart Clients, Web-based Clients and Server, Mobile Clients, and Mobile Devices. www.completescada.com

Follow Open Automation Software on Twitter at: www.twitter.com/opcsoftware


---


[Click Banner To Learn More]
[Home Page] [The Automator] [About] [Subscribe ] [Contact Us]