---
Best Practices to Improve Building Performance Focus of ASHRAE High Performing Building Conference

ATLANTA— The engineering, architectural and green building communities, as well as governmental agencies, are seeking to fundamentally change energy-use aspects of the built environment. The ASHRAE conference, High Performance Buildings: A Focus on Deep Energy Savings, addresses what really works when tackling major improvements in energy efficiency, renewable applications and operating practices in buildings.

The conference is sponsored by ASHRAE's High Performing Buildings magazine and takes place March 12-13, 2012 in San Diego, Calif.

"The conference's focus on case studies and networking offers attendees an up close and personal exchange of ideas on best practices for high performance buildings," Kent Peterson, conference chair, said. "It's an intense two days of examining what has and hasn't worked in the past, what we're doing right now and what we can do in the future to ensure that 'high performance' is the obvious choice when it comes to design and construction."

The full technical program offers more than 50 presentations in 16 sessions on topics such as applications results; energy audits; commissioning; benchmarking of utility consumption; economics, design and construction; energy efficient IEQ strategies and technologies; and energy efficiency strategies for envelopes and lighting.

Particular sessions of interest include "U.S. Army Net Zero Policy, Initiatives and Progress," presented on March 12, by Katherine Hammack, Assistant Secretary of the Army (installations, energy & environment). The Army is the largest facility energy user in the federal government, with an energy bill that exceeded $1.2 billion in FY10. A recent initiative by the Army has announced 17 installations that will participate in a pilot project to achieve net zero by 2020 in one of four categories: energy, water, waste or all three.

Additionally, "Life-Cycle Commissioning: Maximizing Investment in Construction, Operation and Maintenance," on March 13, addresses the importance commissioning throughout the entire life-cycle of a building, versus new building or retro-commissioning alone. Life-cycle commissioning maximizes the capital, operating and strategic investments in facilities and a necessary evolution for an efficient building.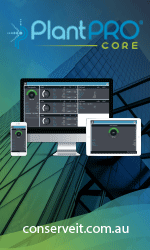 Jeanne Clinton, special adviser to the Governor for Energy Efficiency, presents a keynote speech on "Energy Management Meets Economic Development." Other keynote speeches are presented by ASHRAE President Ron Jarnagin and Eric Corey Freed, who will speak on "Dodo-Sapiens: How Our Way of Life Is Killing Us and the Need for Regenerative, Bio-Based Buildings." The conference also includes a presentation on this topic by Douglas Pierce.

In conjunction with the conference, ASHRAE Learning Institute is offering the Implementing Standard 189.1-2009 for High-Performance Green Buildings seminar. Presented by Tom Lawrence, a professor at the University of Georgia, this six-hour seminar focuses on the minimum requirements for the design, construction and plans for operating high-performance buildings. The seminar takes place on March 11, and the cost is $485 ($395 ASHRAE, USGBC and AIA members).

Cost of registration for the conference is $650, non-member ($550 ASHRAE, USGBC and AIA members). The conference will be approved for AIA LUs, NY PDHs and GBCI credits for LEED APs. An "on-demand" virtual conference is included with the registration fee. A Virtual Conference only registration is $149 ($99, member). Registration is limited to 300 attendees. To register or for more information, go to www.ashrae.org/HPBConference.

ASHRAE, founded in 1894, is a building technology society with more than 50,000 members worldwide. The Society and its members focus on building systems, energy efficiency, indoor air quality and sustainability within the industry. Through research, standards writing, publishing and continuing education, ASHRAE shapes tomorrow's built environment today.





---

[Click Banner To Learn More]
[Home Page] [The Automator] [About] [Subscribe ] [Contact Us]