---
Adura Technologies Participates in Advanced Lighting Controls (ALC) Incentive Program
Sacramento Municipal Utility District (SMUD) ALC Program Encourages Companies to Adopt Energy-Saving Lighting Controls
SAN FRANCISCO, February 1, 2012 – Adura® Technologies, a leading provider of wireless lighting controls and energy management systems, joins the Sacramento Municipal Utility District (SMUD) in promoting commercial energy savings by taking part in SMUD's Advanced Lighting Controls (ALC) Incentive Program. The program is designed to encourage businesses in the Sacramento area to adopt lighting controls and recognize the 50 to 70 percent energy savings possible by using these powerful tools.
The incentive will be available to Sacramento-area businesses starting February 1, 2012. To take advantage of the opportunity to put a lighting controls system in place, commercial customers must complete their project installation by February 1, 2013. The pilot program makes $1 million available for energy efficiency incentives at $0.30 per kWh saved – up to a maximum of $100,000 or 80% of the total cost of the project.
"As a leader in lighting control technology, Adura is excited to work with a forward-thinking organization like SMUD," said Mark Golan, Adura CEO. "When utility companies and municipalities work to build smart grid capabilities among their customers, we want to ensure that wireless lighting controls are a big part of that effort."
Previously, Adura participated in two SMUD pilot programs. Both used Adura's Wireless Lighting Control System in conjunction with LED lights and saved more than 53 percent of each customer's lighting energy use.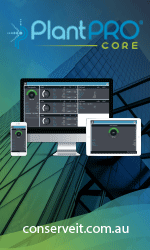 "SMUD encourages customers to take advantage of the energy savings possible through the use of technologies like advanced lighting controls," said Dave Bisbee, Project Manager, SMUD's Customer Advanced Technology Program. "The ALC Incentive Program is designed to help them get the most out of the investment, offering technical support throughout the process and calculating potential energy savings based on project specifications and design."
The ALC program is funded through SMUD by a US Department of Energy Smart Grid Infrastructure Grant.

If you have a business that you think may qualify and you'd like to participate in the program, please call (877) 622-SMUD (7683) to speak with a SMUD energy advisor.
About SMUD:
As the nation's sixth largest community-owned electric service provider, SMUD has been providing low-cost, reliable electricity for more than 65 years to Sacramento County (and a small portion of Placer County). SMUD is a recognized industry leader and award winner for its innovative energy efficiency programs, renewable power technologies, and for its sustainable solutions for a healthier environment. SMUD is the first large California utility to receive more than 20 percent of its energy from renewable resources. For more information, visit smud.org.
About Adura Technologies
Adura® Technologies is a clean energy technology company, applying low-power wireless mesh networking to the lighting controls and energy management markets. The company designs, manufactures and commissions energy management solutions for its customers. Adura's mission is to provide cost-effective solutions for the retrofit of commercial buildings so that building owners, tenants and facility managers can implement energy efficiency and load curtailment strategies that help reduce their operating costs and carbon footprint. Adura is backed by Claremont Creek Ventures, an early-stage venture capital firm; VantagePoint Capital Partners, a leading global clean tech investor, and NGEN Partners, a pioneering investor in the clean tech sector. For more information, please visit http://www.aduratech.com.



---

[Click Banner To Learn More]
[Home Page] [The Automator] [About] [Subscribe ] [Contact Us]