---
HomePlug® Powerline Alliance Brings Technology Summits to China in 2012

Experts Cover Latest Developments in Distributing Broadband Internet, HD Video, Digital Music and Smart Energy Applications via Electrical Wiring

Portland, Ore. – February 1, 2012 – The HomePlug® Powerline Alliance (www.homeplug.org), the worldwide industry group for powerline communications networking, today announced technology summits in China in 2012 – February 28 in Beijing and March 1 in Shenzhen. HomePlug technology enables a home's electrical wires to distribute broadband Internet, HD video, digital music and smart energy applications.

A delegation of keynote speakers, including some of the largest semiconductor manufacturers globally, will be presenting on the latest advancements in HomePlug technology for network communications using the home's electrical wiring. With millions of HomePlug AV products being deployed each year, and the recent announcements of HomePlug AV2 next generation and the IEEE 1905.1 hybrid networking standard, this is a chance for local Chinese companies to gain insight into these leading edge technology advancements.

Both events are free to attend but space is limited. Please register at http://apps.homeplug.org/china2012.

Key themes that will be covered include:

Broadband Multimedia Services Connectivity
• HomePlug AV: Reliable Entertainment Distribution throughout the Home
• Service Provider success stories with HomePlug AV
• HomePlug & Hybrid Networking for Wired Performance and Wi-Fi Mobility
• Next Generation HomePlug AV2 Powerline Communications

Smart Grid / Smart Energy
• HomePlug Green PHY technology in the Connected Home for smart appliances, home automation and electric vehicle (EV) charging connectivity, plus all the technology details.
• Netricity PLC for outside-the-home, grid to smart meter applications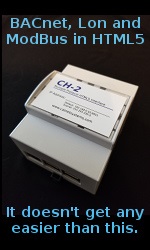 Attendees will also have a chance to win HomePlug products after each session.

"China's interest in utilizing HomePlug technology is immense, from consumer electronics manufacturers and OEMs to semiconductor and smart energy manufacturers," explains Rob Ranck, president of the HomePlug Powerline Alliance. "These two events are designed to give a deep introduction to the exciting developments, with details of how the technology is being implemented and how Chinese markets can leverage HomePlug technologies themselves. We're looking forward to taking the HomePlug message to this dynamic market."

About the HomePlug® Powerline Alliance
The HomePlug Powerline Alliance, Inc. (www.homeplug.org) is an industry-led initiative with 65 member companies that creates specifications, marketing and certification programs to accelerate worldwide adoption of powerline networking with HomePlug technology. With HomePlug technology, the electrical wires in the home can now distribute broadband Internet, HD video, digital music and smart energy applications.

The Alliance works with key stakeholders to ensure HomePlug specifications are designed to meet the requirements of IPTV service providers, power utilities, equipment and appliance manufacturers, consumer electronics and other constituents. The HomePlug Certified Logo program is the powerline networking industry's largest Compliance and Interoperability Certification Program and the program has certified over 270 devices.

Sponsor members include Broadcom Corporation (BRCM); Cisco (CSCO); Duke Energy (NYSE: DUK); GE Energy, an affiliate of General Electric Co. (NYSE: GE); MStar Semiconductor Inc.; Qualcomm Atheros, a wholly owned subsidiary of Qualcomm Incorporated; Renesas Electronics Corporation (TSE: 6723); and STMicroelectronics (NYSE: STM).

"HomePlug" is a trademark of the HomePlug Powerline Alliance, Inc. in the U.S. and other countries. Other names and brands may be claimed as the property of others.

---


[Click Banner To Learn More]
[Home Page] [The Automator] [About] [Subscribe ] [Contact Us]