---
Belimo 2012 Electronic Catalog and Pricing
The HVAC industry and building owners continue to ask for solutions that increase building energy efficiency and meet green building design requirements. At Belimo, we strive to solve these challenges with new actuator and valve solutions that both reduce installation time and most importantly increase building energy efficiency. We are excited to offer several new solutions this year which will be available on or before April 2012:
• New Generation Characterized Control Valve product range offers a higher differential pressure rating (50 psi) and higher water temperature range of 250°F [120°C].
• New 6-way Characterized Control Valve offering true close-off to isolate both heating and cooling loops. Ideal for 4-pipe systems with a single coil for heating and cooling reducing installation, labor and I/O costs.
• TF spring return actuators now deliver 22 in-lbs (previous version was 18 in-lbs)
• Heater option available for all NEMA 4 models. NEMA 4 is now offered on select GM, GK, EF, AF and NF NEMA 4 models including on Butterfly Valve assemblies.
• New UGSL1200 linkage if replacing a Powermite MZ/MT valve, the new UGSL1200 retrofit linkage provides a compact solution that saves you time and money when budgets are tight.
• New Belimo Energy Valve a two-way pressure independent control valve that optimizes, documents and proves water coil performance. This product is scheduled for release April 2012. We will continue to post product highlights at www.energyvalve.com; check back often.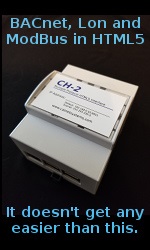 As a final wrap up to the new generation NF and AF launches, we will be phasing out the classic AF series (133 in-lbs) during 2012. This product will be available through the summer of 2012 and in reduced quantities during September to December 2012. New Generation AFB replacements will be listed in the April 2012 edition of the Product Guide and Price List page 17-4.

Belimo makes a significant effort to provide the best value to our customers while maintaining competitive pricing. There will be an average price increase for 2012 of approximately 3.5%, which will take effect April 1, 2012.

Visit www.belimo.us for the electronic Excel pricing files and the electronic catalog. You can also contact your Belimo Sales Manager, who looks forward to introducing our new solutions for 2012. We are looking forward to working with you in 2012!
---


[Click Banner To Learn More]
[Home Page] [The Automator] [About] [Subscribe ] [Contact Us]