---
San Jacinto College collaborates with International Society of Automation to deliver the industry standard in instrumentation training
Research Triangle Park, North Carolina, USA (21 February 2012) — The International Society of Automation (ISA) and San Jacinto College, Pasadena, Texas, USA, announced today a collaborative partnership to provide local-area students with access to ISA's instrumentation curriculum at San Jacinto College. This collaboration will ensure flexible course offerings and hands-on learning opportunities to prepare workers for careers in automation and control.
Through this collaboration, the college will be able to expand its instrumentation-related continuing education offerings and ISA will be able to provide its technical training courses to local industry professionals at a location that is convenient and cost effective for them. Local automation professionals looking to enhance and grow their existing knowledge will benefit from being able to enroll in these ISA course offerings at San Jacinto College, a convenience that will reduce training travel costs for their companies and themselves.
ISA will qualify local instructors with relevant and relatable real-world experience to lead the courses. Another benefit to the local community is that the college will be able to schedule the courses to meet the needs of students in the local area.
"We are very fortunate to now offer an International Society of Automation curriculum at our college," said Dr. J.D. Taliaferro, director of applied technologies and trades with the continuing and professional development division at San Jacinto College, adding that the college is the first in Texas to hold this licensing agreement. "This assures our local industry workers that we are committed to providing the highest standard of instrumentation instruction."

ISA is a global, nonprofit organization with more than 30,000 worldwide members. ISA sets the standard for automation by developing consensus standards for industry, certifying industry professionals, providing expert-developed education and training programs, publishing books and technical articles, and hosting conferences and exhibitions for automation professionals.
ISA's technical training courses are known and respected worldwide for their unbiased, practical approach to technology application. ISA's technical training courses are led by ISA-qualified, industry experts who offer in-depth, real-world coverage of topics critical to automation and control success. Course attendees are able to apply what they learn in the classroom immediately.
The ISA technical courses currently scheduled at San Jacinto College are as follows:
• Advanced Operation of Digital (Smart) Transmitters and Digital Valve Controllers (30 April – 4 May 2012)
• Industrial Data Communications Systems: (21–25 May 2012)
• Industrial Networking and Security: (18–22 June 2012)
• Maintaining Pneumatic Components in Measurement and Control: (16–17 July 2012)
• Installing, Calibrating, and Maintaining Electronic Instruments: (6–10 August 2012)
• Math for Instrumentation Technicians: (17–20 September 2012)
• Introduction to Industrial Automation and Control (8–12 October 2012)
• Tuning Control Loops: (5–7 November 2012)
• Troubleshooting Instrumentation and Control Systems: (8–9 November 2012)
• Developing and Applying Standard Instrumentation and Control Documentation: (10–11 December 2012)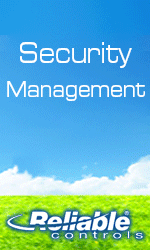 All ISA courses at this location will be managed and maintained through San Jacinto College.
"ISA was pleased that San Jacinto College reached out to us regarding this collaboration, especially given ISA's past technical course offerings on their campus. Through this collaboration—similar to the one we have in place with Los Angeles Harbor College in Wilmington, California— we will be able to bring all that ISA has to offer industry professionals, from our technical resources to professional networking opportunities via our local sections, directly to them at a location and institution of higher learning in their location. Through this and similar collaborative efforts, ISA will be better able to train existing and future automation professionals with the skills necessary to fill the ever-growing skills gap within industry," said 2012 ISA Society President, Bob Lindeman.
About San Jacinto College
Surrounded by monuments of history, industries and maritime enterprises of today, and the space age of tomorrow, San Jacinto College has been serving the citizens of East Harris County, Texas, for more than 50 years. The Achieving the Dream Leader College is committed to the goals and aspirations of a diverse population of 30,000 students in more than 200 degree and certificate options, including university transfer and career preparation. Students also benefit from the College's job training programs, renowned for meeting the needs of growing industries in the region. San Jacinto College graduates contribute nearly $630 million each year to the Texas workforce. San Jacinto College. Your Goals. Your College.
For more information about San Jacinto College, visit www.sanjac.edu or follow us on Facebook at www.facebook.com/SanJacintoCollege.

About ISA
Founded in 1945, the International Society of Automation (www.isa.org) is a leading, global, nonprofit organization that is setting the standard for automation by helping over 30,000 worldwide members and other professionals solve difficult technical problems, while enhancing their leadership and personal career capabilities. Based in Research Triangle Park, North Carolina, ISA develops standards, certifies industry professionals, provides education and training, publishes books and technical articles, and hosts conferences and exhibitions for automation professionals. ISA is the founding sponsor of the Automation Federation (www.automationfederation.org).



---


[Click Banner To Learn More]
[Home Page] [The Automator] [About] [Subscribe ] [Contact Us]