---
"Best of Innovations" Winner for ControlPoint 1000











(Las Vegas, NV - January 8, 2007) - Echelon Corporation (NASDAQ: ELON), a global networking company providing technology and solutions for controls, smart metering, and energy and environment management, and 4HomeMedia, Inc., a provider of end-to-end solutions for delivering broadband services on home networks, formally announced their award winning collaboration today at the International Consumer Electronics Show 2007 (CES). The initial product resulting from the collaboration—4HomeMedia's ControlPoint™ 1000 residential hub reference design for original equipment manufacturer (OEM) partners—has been selected as the Best of Innovations Award winner in the category of Integrated Home Systems at CES 2007.
The ControlPoint 1000 is a dedicated network appliance to be offered to service providers, retailers, and hardware OEMs on a royalty-free basis in order to allow such partners to rapidly develop compelling solutions for entertainment and home control, and to accelerate their time-to-market. The reference design includes Echelon's power line signaling technology to communicate with other automation devices over a home's existing electrical wires – eliminating the need for new or retrofit wiring; Echelon's interoperable self-installation (ISI) technology, which enables products to install themselves automatically without using any installation tools; and 4HomeMedia's ControlPoint software for delivering next generation broadband services, which includes an intuitive, cross-platform, and contextual graphical user-interface. This combination of an intuitive user interface, a fully-featured platform for delivering a wide range of broadband services, affordable and highly reliable power line communications, and self-installation technology eliminates the major causes of homeowner headaches that have hampered previous efforts at creating a mass market for home control and will make installing, personalizing, and operating home automation and entertainment devices a viable proposition for any member of a household.
"We selected Echelon's ISI technology for our home control initiatives based on factors such as reliability, ease of use, and expandability" said Brad Kayton, vice president of marketing at 4HomeMedia. "High reliability, which ensures low product returns, reduced technical support costs, and higher customer satisfaction, is something that has been missing in the past in home automation and control. And by using this ANSI/CEA 709.1 protocol, and bridging to TCP-IP via our ControlPoint software, the home power line can be used as a back-bone network able to link together dozens of different types of devices from thousands of vendors globally all in a single, unified interface." ANSI/CEA 709.1 is the North American home control communications standard and is a leading control standard worldwide in related industries such as intelligent communities, residential electricity metering, and commercial buildings including apartments and condominiums.
The ControlPoint 1000 is designed to be the center of a home control network. Unlike previous hardware designs, the ControlPoint is designed to support the new generation of plug and play standards, and to enable partners to create home control solutions by choosing products to match the end application, regardless of manufacturer. The user interface (UI) provided by 4HomeMedia's ControlPoint platform supports any browser-based display device, including network-enabled televisions, personal computers, dedicated display panels, cell phones, and video gaming systems.
"Echelon and 4HomeMedia have collaborated to make home control simple, extensible and affordable," said Anders Axelsson, Echelon's senior vice president of sales and marketing. "As the first member of the Digital Home® Alliance, 4HomeMedia has taken a leadership position in delivering value to consumers overlooked by other industry players. The combined solution delivers simple self-installation, highly reliable communications, and a powerful user-interface -- the three essential ingredients to making a mass market for home control a reality."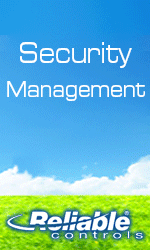 "We have felt for some time now that the market for home controls will accelerate once ecosystems of highly reliable, inter-operable products combine with compelling end-user applications that are easy to install and use," said Bill Ablondi, Director of Home Systems research at Parks Associates. "The relationship between 4HomeMedia and Echelon represents an excellent example of a partnership created to deliver on this set of requirements."
About 4HomeMedia
With one of the most experienced teams in the industry, and years of R&D behind its award-winning solution, 4HomeMedia provides the home solution that is changing the equation for deploying a new generation of broadband services throughout the world. 4HomeMedia's ControlPoint is an embedded platform that allows consumer electronics manufacturers, service providers, home automation integrators, and retailers to rapidly create and deploy compelling, easy-to-use applications and services for the home. At the heart of this patent-pending solution is a set of easy-to-use, familiar, network-level user interface engines that transcend individual devices and provide a comprehensive means of controlling all networked devices and systems within the home. The ControlPoint embedded software, when used in combination with the 4HomeMedia.Net™ services portal, provides a cross-platform user-interface and broadband services system designed for easy portability to a range of consumer devices. A single copy of the networked ControlPoint software installed anywhere on the home network provides whole home coverage -- from anywhere and at anytime.
4HomeMedia, Inc. is based in Sunnyvale, CA, with sales offices in Charlotte, NC and Knoxville, TN. For more information on 4HomeMedia and its award-winning ControlPoint solution, please visit http://www.4HomeMedia.com.

About Echelon Corporation
Echelon Corporation (NASDAQ: ELON) is a pioneer and world leader in control networking — networks that connect machines and other electronic devices — for the purpose of sensing, monitoring and controlling the world around us. Echelon's LonWorks platform for control networking was released in 1990 and has become a worldwide standard in the building, industrial, transportation, and home automation markets. Launched in 2003, Echelon's Networked Energy Services system is an open, extensible, advanced metering infrastructure that can bring benefits to every aspect of a utility's operation, from metering and customer services to distribution operations and value-added business. In 2005 Echelon introduced the world's first embedded control network infrastructure, the Pyxos™ platform, extending the benefits of networking inside machines to the sensors and actuators that make them function.
Echelon is based in San Jose, California, with international offices in China, France, Germany, Italy, Hong Kong, Japan, Korea, The Netherlands, and the United Kingdom. Further information regarding Echelon can be found at http://www.echelon.com.

---


[Click Banner To Learn More]
[Home Page] [The Automator] [About] [Subscribe ] [Contact Us]