---
Ember launches professional-grade ZigBee software
Industry's first ZigBee Pro draft-compliant network stack;
EmberZNet PRO designed for larger, more advanced networks











BOSTON & LAS VEGAS (CES 2007), Jan. 08, 2007 – Ember today unveiled EmberZNet PRO, a new professional-grade version of its ZigBee wireless networking software designed to support larger, more sophisticated sensor and control networks. Ember develops ZigBee network technology for safer, smarter and more energy-efficient buildings and homes.
EmberZNet PRO is a reliable, scalable and feature-rich ZigBee platform. It is the first software to be draft compliant with the next-generation ZigBee standard, called ZigBee Pro, which will be ratified in the coming months. The upcoming ZigBee standard incorporates a number of Ember-developed features and capabilities, which are available today in EmberZNet PRO.
EmberZNet PRO supports very large networks with high reliability and security. Ember's network routing is more scalable, security mechanisms are more robust, and it sports new features like multicast and source routing that ensure network communication never fails.
Tested mettle
EmberZNet PRO has been extensively tested on Ember's 500-node test network to ensure reliable operation in a massive network setting under real-world conditions. A number of Ember customers have also tested the software and are already designing products and applications, including Control4, a leader in home control and entertainment systems. Dozens of customers have already announced products using Ember's components and networking software.
For information about Ember customers' products visit: http://del.icio.us/embercorp.)

"We've seen tremendous growth in the home automation market, with increasing demand to integrate more devices into whole house systems," said Will West, CEO of Control4. "EmberZNet PRO will help our customers scale effortlessly as they add new devices."
EmberZNet PRO is Ember's third-generation ZigBee software designed for self-organizing, self-healing wireless networks using a mesh networking topology. It provides all the standards-based benefits of the ZigBee Pro specification – including high reliability, high security, multivendor interoperability, low cost, long battery life and integrated network management.
EmberZNet PRO also provides features and functionality beyond the standard to simplify application development and improve performance. For example, it provides an open source serial interface, called EZSP, that makes it easy for product engineers to port existing applications to the new ZigBee platform. It also provides a capability to allow software upgrades to devices over the air after the devices have been installed. This allows customers to ensure ongoing compatibility with future ZigBee standard upgrades.
"Siemens' APOGEE® Wireless Field Level Network products, which are built on the Ember platform, help building owners improve facility control and cut energy and operational costs, without the expense of network wiring," said Jay Hendrix, manager of wireless solutions at Siemens. "The Ember platform has proven over many installations to provide the scalability and reliability commercial building owners demand."
EmberZNet PRO is interoperable with ZigBee 2006 devices, which can be incorporated into EmberZNet PRO-based networks. Ember is working closely with the ZigBee Alliance to complete multi-vendor certification of ZigBee Pro similar to the recently announced certification effort on ZigBee 2006.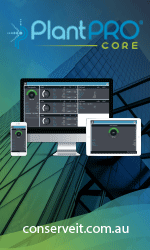 Pricing and availability
EmberZNet PRO will ship in Q1 of 2007 and comes bundled for no charge with the EM250 ZigBee system-on-a-chip and EM260 ZigBee network co-processor. EmberZNet customers can upgrade to EmberZNet PRO for no charge. EmberZNet PRO will also be available from STMicroelectronics as part of their ZigBee products offering.
ZigBee: Wireless Control That Simply Works
The ZigBee Alliance is an association of companies working together to enable reliable, cost-effective, low-power, wirelessly networked monitoring and control products based on an open global standard. The ZigBee Alliance is a rapidly growing, non-profit industry consortium of leading semiconductor manufacturers, technology providers, OEMs, and end-users worldwide. Membership is open to all. Additional information can be found at www.zigbee.org.
About Ember Corporation
Ember develops wireless sensor and control network technologies that help make our living and working environments safer, smarter, more comfortable and energy efficient. Ember's ZigBee-based semiconductors and software enable communication between devices embedded in a variety of building and home automation products. Ember is headquartered in Boston and has a semiconductor development center in Cambridge, England and distributors worldwide. Ember is a lead member of the ZigBee Alliance, and its platform is the National Technical Systems' (NTS) "Golden Suite" for 802.15.4/ZigBee interoperability testing. For more information, please visit www.ember.com.

About Siemens Building Technologies, Inc.
As a leading provider of energy and environmental solutions, building controls and fire safety and security system solutions, Siemens Building Technologies, Inc., makes buildings comfortable, safe, productive, more efficient and less costly to operate. With U.S. headquarters in Buffalo Grove, Ill., Siemens Building Technologies employs 7,200 people and provides a full range of services and solutions from more than 100 locations coast-to-coast. Worldwide, the company has 28,000 employees and operates at a total of more than 500 locations in 51 countries.

About Control4
Founded in 2003, Control4 is the first company to make home automation a practical option for any residence. The Company's unique products combine innovative technology with wired and wireless networking standards, limiting the need for costly, invasive retrofitting of existing homes. Led by a team of experienced industry professionals, Control4 offers a full line of modular home automation products that are affordable, easy to install and allow customers
---

[Click Banner To Learn More]
[Home Page] [The Automator] [About] [Subscribe ] [Contact Us]