---
Vattenfall AB Expands its NES System by Executing Options for 200,000 Additional Echelon Meters











(San Jose, CA - January 9, 2007) - Echelon Corporation (NASDAQ: ELON) announced today that the Swedish utility Vattenfall AB has exercised options for 200,000 additional meters and associated data concentrators under the framework contract announced in December 2005. This award brings the total number of meters released under the agreement thus far to 500,000, with two additional options for 100,000 meters each, available for exercise through late 2008. Revenue to Echelon under the options announced today is expected to be approximately $15 million, depending upon the mix of products, with shipments expected to take place over a 9 to 12 month period beginning in the second quarter of 2007. Sweden is in the process of transitioning to fully-automated residential electricity metering in response to legislation designed to promote a more open and efficient energy market.
"Vattenfall's decision to expand upon their NES system is the best endorsement we could ask for," said Ken Oshman, Echelon's chairman and CEO. "Unlike previous metering projects in the Swedish market, not only has Vattenfall elected to exercise the options available to it — a sure sign of a happy customer — they have in fact exercised a portion of them early, moving into January options for 100,000 meters that were originally to be made available in the second quarter of 2007. We believe Vattenfall's decision proves not only that the project is highly successful, but it is also a testament to the value of the NES system and to the project management and operations skills of our partner, Telvent SA, from whom Vattenfall is procuring the system."
Leveraging the power of the NES system to expand and adapt to the changing needs of the utility industry, Echelon has also agreed to make some updates available in the first half of 2007 that will enable Vattenfall to optimize and reduce communications costs while collecting enhanced information about the quality of service delivered to its customers. In accordance with U.S. Generally Accepted Accounting Principles (GAAP), Echelon will defer revenue and expenses associated with the Vattenfall project until the update is released, at which time the initial six phases of 50,000 meters each are expected to be complete. While this deferral is not expected to have a material impact on reported earnings for the fourth quarter of 2006, approximately $4.2 million of revenue previously anticipated to be recognized in the fourth quarter of 2006 is now expected to instead be recognized in the second quarter of 2007.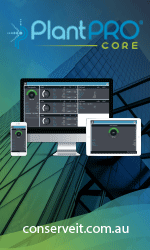 "With over 100,000 meters, associated data concentrators, and system software already deployed in the field, this project is one of the largest, most successful, and most quickly deployed projects in Sweden," said Mr. Manuel Sánchez Ortega, Telvent's chairman and chief executive officer. "Our expectation is that the number of meters deployed will more than triple by the middle of this year, making this project a showcase for advanced metering systems in Europe and the world."
Additional information about the December 2005 framework agreement between Vattenfall and Echelon may be found at http://www.echelon.com/company/press/2005/vattenfall05.htm.
About Telvent
Telvent (NASDAQ: TLVT), the Global RealTime IT Company, specializes in high value-added solutions in four specific industry sectors (Energy, Traffic, Transport and Environment) in Europe, North America, Latin America, the Asia-Pacific region, and the Middle East and Africa. Further information regarding Telvent can be found at http://www.telvent.com.

About Echelon Corporation
Echelon Corporation (NASDAQ: ELON) is a pioneer and world leader in control networking — networks that connect machines and other electronic devices — for the purpose of sensing, monitoring and controlling the world around us. Echelon's LonWorks platform for control networking was released in 1990 and has become a worldwide standard in the building, industrial, transportation, and home automation markets. Launched in 2003, Echelon's Networked Energy Services system is an open, extensible, advanced metering infrastructure that can bring benefits to every aspect of a utility's operation, from metering and customer services to distribution operations and value-added business. In 2005 Echelon introduced the world's first embedded control network infrastructure, the Pyxos™ platform, extending the benefits of networking inside machines to the sensors and actuators that make them function.

Echelon is based in San Jose, California, with international offices in China, France, Germany, Italy, Hong Kong, Japan, Korea, The Netherlands, and the United Kingdom. Further information regarding Echelon can be found at http://www.echelon.com.
---

[Click Banner To Learn More]
[Home Page] [The Automator] [About] [Subscribe ] [Contact Us]