---
Dallas Independent School District Installing a Central Monitoring and Control System











TAC Awarded $2.5 million Contract to Design Building Management Front-end System to Control More Than 200 Schools
Dallas – January 16, 2007 – The Dallas Independent School District (Dallas ISD), the 14th largest public school system in the nation, is installing a central monitoring and control system to manage mechanical systems at more than 220 schools. TAC, a world leader in building automation, security systems and energy solutions, secured the $2.5 million design and build services contract to provide Dallas ISD with a Web-based, district-wide monitoring and control system. The contract is scheduled for completion in July 2007 and includes an extended 5-year service agreement.
This project follows in the wake of major school renovations and additions financed by a $1.4 billion bond program for Dallas ISD. TAC contributed to this renovation with new building management system (BMS) installations in more than 70 schools since 2002. Once equipped with new control systems, the school district needed a front-end for monitoring and viewing facilities remotely. TAC has designed a system using TAC Xenta™ 527 products to integrate seven LON® vendors and three legacy systems from manufacturers such as JCI, Distech, Circon, Invensys, Honeywell and Trane.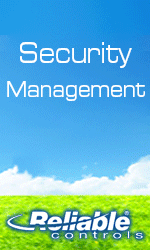 The new system will allow operators to monitor, control and trend all available points and will allow district employees to take a proactive approach to managing schools. All schools will be accessible with a unique IP address and will be presented on three 36-inch plasma screens. Each facility has its own user name and password, making it easy for simple operations, such as switching pumps and fans on and off, to be handled remotely from a single location.
"Each time the district had a hot/cold call, personnel would physically drive to the school. Likewise, time scheduling was done the same way. In short, everything was done in a reactive mode," said Jeffrey Drees, vice president, Systems Integration-Central, TAC. "Dallas ISD awarded TAC this contract based on our ongoing customer relationship, proven track record with operations and excellent solution. We are in the process of installing the system and successfully working through the challenges inherent in such a complex project, such as gaining access to the schools, gathering database information from our competitors and coordinating with the district's IT department."
"Having central monitoring and control of more than 200 campuses and facilities offers important benefits for the Dallas schools," said P.C Chiu, director of HVAC for Dallas ISD. "These include enabling the district to proactively manage facilities, make intelligent energy management decisions and obtain significant energy savings."
About TAC
TAC is a leading provider of building automation solutions based on Open Integrated Systems for Building IT. TAC's mission is to provide added value through building environment services for indoor climate, security and use of energy, delivered with advanced technology to end users and property owners throughout the world. With over 80 years of experience in the HVAC, building automation and security arenas, TAC employs more than 5,000 people worldwide, with partners and branches in 80 countries. TAC's parent company, Schneider Electric, is the world leader in automation and electricity management, with 92,000 employees worldwide and operations in 130 countries. Visit www.tac.com for more information.
---

[Click Banner To Learn More]
[Home Page] [The Automator] [About] [Subscribe ] [Contact Us]