---
Data-Basics Releases SAM Pro Enterprise Version 7.0











Company also announces update to TechAnywhere 2.0
CLEVELAND — January 17, 2006 — Data-Basics, Inc. announced today the release of SAM Pro Enterprise version 7.0, the latest update to the company's industry-leading accounting and service management software suite. More than a year in the making, version 7.0 includes across-the-board enhancements to help contractors and service providers work more efficiently. In addition, the company also announced a concurrent update to its wireless field service software, TechAnywhere 2.0.
"All of these new features come directly from our customers," said Tim Carcione, director of product development, Data-Basics. "While some of the enhancements to version 7.0 may not seem flashy on the surface, advancements in areas such as accounting and Rules-Based Management have expanded the depth of SAM Pro, which make running a service business more profitable."
While dozens of enhancements have been made, standout features include:
Smarter Escalation Management
One of the standout features of SAM Pro Enterprise is its Escalation Manager technology. This technology automates the service workflow process, using pre-defined "escalation profiles" that enable the system to automatically e-mail, fax or page a manager if a work order falls out of spec. But what happens if an e-mail that is scheduled to be sent the day before a deadline arrives when a firm is closed? In version 7.0, SAM Pro Enterprise recognizes the days contractors and service providers are closed and adjusts automatically.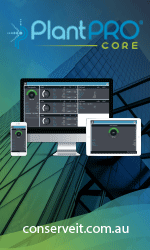 Enhanced Payroll Tools
In addition to a premier service management software suite, SAM Pro Enterprise also boasts a fully integrated accounting package that includes a multiunion and multistate payroll. Version 7.0 brings improved payroll support for Canadian firms, increased security features to enable executive payroll and better support for employees with recurring wages. Furthermore, to comply with changing state and local requirements regarding workers' compensation, version 7.0 supports the ability to specify the employee contribution on a workers' compensation record.
TechAnywhere 2.0
TechAnywhere 2.0, Data-Basics' integrated wireless field service software, is also adding features to improve technician efficiency in the field. Through a unique interface, TechAnywhere 2.0 for tablet PC allows technicians to electronically fill out job tickets as they currently do: with a pen (called a stylus) and on a form designed to look like the job tickets currently used. The latest version of the software adds the ability to generate and print custom invoices from the field (via a mobile printer) and to swipe and process credit card information in real time.
Available today to new clients, SAM Pro Enterprise version 7.0 and TechAnywhere 2.0 will be rolled out to Data-Basics' current customer base in 2007.
About Data-Basics Inc.
Data-Basics (www.databasics.com) is a leading provider of enterprise software solutions for the service, construction and facilities management industries. Offering a fully integrated system, Data-Basics helps companies plan and track enterprise-wide activities in real time while managing data in a customized, secure environment. Based in Cleveland, Ohio since its establishment in 1974, Data-Basics has a growing network of dealers and offices throughout North America.
---


[Click Banner To Learn More]
[Home Page] [The Automator] [About] [Subscribe ] [Contact Us]