---
Richards-Zeta (RZ) Launches new Face of Richards-Zeta Website











Santa Barbara, CA - January 5, 2007 - Richards-Zeta released today the new face of the RZ Website. As the company, product offerings and solutions has grown, so has the need for an advanced, intuitive website which allows users to find all information on RZ and solutions offerings quickly and easily.
In light of the new intelligent buildings opportunities and projects that are rapidly developing around the world, Richards-Zeta has partnered with several key partners throughout the Middle East, Asia, India and Australia. In an effort to better serve these regions, RZ has launched a new, innovative 'Regions' section of the site. The 'Regions' section highlights an insightful HTML Flash world map with corresponding links to the various regions. The goal for the regions section is to provide a 'home-base' for all world partners and customers. This dynamic site will feature Press Releases, Case Studies and Events which correspond to each Region. RZ is asking for our partners support through this website by providing RZ information corresponding to the 'Regions' Section.
The website also features advanced scalability throughout the Products and Solutions Sections, devising RZ's solutions into several categories; Intelligent Buildings, Technological Advantages, Integration, CCRE, Regions, Business Solutions, Existing Assets Solutions, and Migration Solutions. By separating the Products and Solutions into these categories, users will be able to find exactly the information that they need for their solution.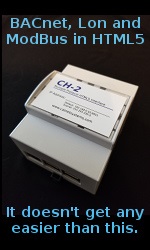 On RZ's homepage, an innovative and dynamic HTML Flash introduction quickly highlights key RZ products represented throughout many vertical markets. As well as this, a 'Meet the Mediator' button has been added to direct users to RZ's powerful Mediator solution. Leading the way to truly open converged IT & BAS systems, the RZ Mediator™, a middleware device, provides an integration framework~ Multi-Protocol Exchange (MPX). This domain and protocol agnostic framework communicates with numerous protocols, allowing the convergence onto an IP network. By allowing intra-protocol communication, the uniform application of services, such as logging, may be applied and the common presentation of information can now be leveraged to improve building operations.
Richards-Zeta is excited to be represented by this new website, bringing simple, easy to use features and functionality to the users. For Sales and Technical support please contact Richards-Zeta at: sales@richards-zeta.com To view the new RZ's site, please visit www.richards-zeta.com.
About Richards-Zeta (RZ)

Richards-Zeta Building Intelligence, Inc. (RZ) possesses over 20 years of BAS (Building Automation Systems) expertise, which is not only essential to understanding the market opportunity posed by migrating building systems to an IP centric solution, but is also critical to the development of this multi-billion dollar industry. RZ is a manufacturer of a complete line of DDC Controls as well as the RZ Mediator Multi-Protocol Exchange (MPX) platform which, as middleware, provides for the convergence of multiple disparate building systems onto the IP network. Richards-Zeta has a legacy of first to market innovations, including perfectHOST®, the industry's first all in one graphical programming and graphical user interface package, now an integral component of the Mediator's OMEGA® platform, a web-based graphical user interface. For more information on Richards-Zeta please go to: www.richards-zeta.com.
---


[Click Banner To Learn More]
[Home Page] [The Automator] [About] [Subscribe ] [Contact Us]