---
The DRRC announces a Demand Response Research Opportunity Notice











"Understanding Customer Behavior to Improve Demand Response Delivery in California"
See "Research Solicitations" at http://drrc.lbl.gov/ for details on content, process and schedule.
A Public Webcast/Teleconference will be conducted on February 2, 2007 from 10 am to noon PST to provide information on this new Research .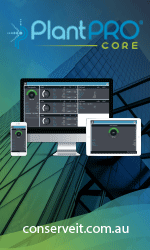 Please RSVP for the February 2nd DRRC RON Webcast/Teleconference by sending your name and contact information (including title, affiliation, address, phone number and e-mail) to drrc@lbl.gov.

Background: The California Energy Commission (CEC) created the Demand Response Research Center (DRRC) in 2004. It is charged with conducting and disseminating near-term research that advances the multi-institutional needs for demand response in California. Key stakeholders include the CEC, California Public Utility Commission, California ISO, investor and municipal utilities, consumer groups, trade associations, technology providers and other research organizations. With the guidance of a Partner Planning and Advisory Committee, the DRRC identified and prioritized eight research topics. This Research Opportunity Notice (RON) represents the third RON to be announced by the DRRC.
The purpose of this Research Opportunity Notice (RON-3) is to solicit proposals for research that will advance the scientific understanding of customer behavior related to demand response. The goal is that the insights from the research will inform both PIER and private sector technology development. The second goal is that results will lead to the increased adoption of Demand Response programs and activities that will have a significant role in reducing electricity demand in the State of California from 2008-2012.
For more information contact: Mary Ann Piette, Research Director at MAPiette@lbl.gov or Rick Diamond, coordinator, DRRC Behavioral R&D, at rcdiamond@lbl.gov
---


[Click Banner To Learn More]
[Home Page] [The Automator] [About] [Subscribe ] [Contact Us]