---
Airbee Wireless Gains ZigBee 2006 Certification











ROCKVILLE, Md., Jan. 23, 2007 (PRIME NEWSWIRE) (PRIMEZONE) -- The ZigBee(r) Alliance, a global ecosystem of companies creating wireless solutions for use in residential, commercial and industrial applications, today announced that Airbee Wireless (Pink Sheets:ABEW) has achieved 2006 certification for the Airbee-ZNS 2006 protocol stack. Airbee's-ZNS 2006 is one of the first platforms to implement the latest version of the ZigBee standard and to pass independent testing by National Technical Systems (NTS), a ZigBee qualified testing lab. Airbee has been awarded the certification on a hardware platform consisting of the TI Chipcon CC2420 radio and ultra low power MSP430F4618 microcontroller. Airbee is also the first company to achieve the ZigBee compliance platform (ZCP) certification using a TI microcontroller The certification is significant for Airbee customers and partners and brings a host of benefits to the ZigBee marketplace. Airbee's ZNS-2006 incorporates enhancements for performance and reliability considerations, necessary for real world deployments and ease-of-use and is supported by best-in-class development tools.
"Gaining ZigBee certified status represents an important step in providing a solid commitment and validation of Airbee software expertise. This will provide a foundation for OEMs to develop a variety of ZigBee products now on multiple silicon platforms. Developers are no longer tied to the silicon vendors' software but can now provide a platform independent certified software solution from Airbee," said Raj Sundaresan, CEO of Airbee Wireless Inc. "Certification is something we have worked toward and have established a goal for ourselves in being a first mover in developing ZigBee standard protocol stacks," commented V. V. Sundaram, CEO of Airbee's development center in India.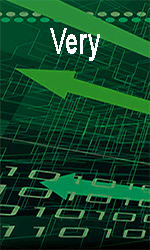 esigners can now develop ZigBee 2006 certified products using the highly efficient Airbee software stack combined with an ultra low-power, low-cost platform. ZigBee 2006 uses mesh networking to communicate over the globally available 2.4 GHz and 868/915 MHz frequencies in select countries. The simplicity of design and operation ensures that users of all backgrounds can install products and maintain their network in minutes. ZigBee technology enables a typical low-power ZigBee device to operate on universally available batteries for years, eliminating the need for wiring to a power source and providing unparalleled convenience and flexibility.
This certification ensures interoperability with other ZigBee products. OEMs developing with the Airbee-ZNS protocol stack software can now be confident that their products are interoperable with other ZigBee certified platforms, thereby allowing a single, solid network for the monitoring and collection of data for all applications on the network.
About Airbee Wireless Inc.
Airbee is an innovator of intelligent software solutions for unwired voice and data networking. Products include embedded software, management platform, development tools and services. Airbee technology is licensed by OEMs, silicon providers and integrators. All products are designed and engineered to comply with ZigBee/IEEE 802.15.4 global standards. Airbee technology offers affordability, greater flexibility and shorter time to market, unlike anything else now available. To learn more about Life Unwired(tm) with Airbee technology inside, please visit www.airbeewireless.com, or call +1 (301) 517-1860.

ZigBee: Wireless Control That Simply Works
The ZigBee Alliance is an association of companies working together to enable reliable, cost-effective, low-power, wirelessly networked, monitoring and control products based on an open global standard. The ZigBee Alliance is a rapidly growing, non-profit industry consortium of leading semiconductor manufacturers, technology providers, OEMs, and end-users worldwide. Membership is open to all. Additional information can be found at www.zigbee.org.

---

[Click Banner To Learn More]
[Home Page] [The Automator] [About] [Subscribe ] [Contact Us]