---
ZigBee Alliance Announces North American and European Developer Conferences, Plus New Product Certification Webinar











Tuesday January 23, 6:16 pm ET - New Educational Seminars Offered in Response to Growing Interest in ZigBee Standard
SAN RAMON, Calif., Jan. 23 /PRNewswire-FirstCall/ -- The ZigBee(TM) Alliance, a global ecosystem of companies creating wireless solutions for use in residential, commercial and industrial applications, today announced North American and European ZigBee Developers' Conferences and a ZigBee Product Certification Webinar. These seminars provide product developers with deeper insight into the ZigBee product development lifecycle: from design bench to sales shelf.
Product Certification Webinar:

The ZigBee Product Certification Webinar is an interactive online event scheduled for January 31, 2007 at 11:00 a.m.-12:00 p.m. PST explaining the ZigBee certification process for products, as well as the benefits and resources offered to members of the ZigBee Alliance. The event will be hosted by Bob Heile, chairman of the ZigBee Alliance, and Bill Wood, chair of the ZigBee Alliance Qualification Working Group. For more webinar details or to register, please visit: http://www.zigbee.org/en/events/index.asp#webinars .

Developers' Conference:

ZigBee Developers' Conferences are specifically designed to help companies get products to market faster. During the three-day event, designed specifically for hardware and software developers, participants will:
* Be among the first to experience the ZigBee 2006 Standard
* Experience hands-on training designed to create professional ZigBee developers
* Gain mastery of the Standard's many new features directly from Alliance engineers
* Simplify product development processes
* Receive a CD with all conference materials as well as the ZigBee specification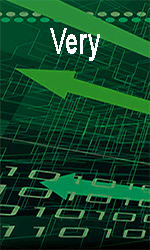 The Third Annual ZigBee Developers' Conference for North America will be held in San Jose, California, at the McEnery Convention Center on April 3-5, 2007 in conjunction with the Embedded Systems Conference in Silicon Valley. For registration, conference agenda and hands-on ZigBee certified platform training schedule, please visit: http://www.zigbee.org/en/events/developersconference_2007.asp .

In response to demand, a ZigBee Developers' Conference for Europe is scheduled for June 18-20, 2007 in Munich, Germany. A call for papers and registration information for this event will be available in the coming weeks. For more information, please contact: EuZDC@stzen.de .

"Based on increasing excitement from the developer community about implementing ZigBee technology into their products, we're expanding our educational events this year to reach more people than ever before," said Bob Heile. "At our conferences in San Jose and Munich, industry professionals will experience the latest features of the ZigBee specification and learn about the best wireless control and sensing technology available today from some of the best in the business. Our Product Certification Webinar offers participants insight into not only the ZigBee certification process, but membership requirements and benefits of joining our expanding Alliance."

The ZigBee Alliance is currently more than 200 Alliance Members strong and has a presence in 24 countries spanning six continents. OEMs and end-product manufacturers now represent 30 percent of the global membership. ZigBee is the only standards-based technology designed to address the unique needs of low- cost, low-power, wireless sensor networks for remote monitoring, home control, and building automation and embedded network applications in the industrial and consumer markets. Companies who want to have input on developing the ZigBee specification and create ZigBee products can join by visiting www.zigbee.org/join/ . ZigBee 2006 is available for download from the ZigBee Web site.

ZigBee: Wireless Control That Simply Works
The ZigBee Alliance is an association of companies working together to enable reliable, cost effective, low-power, wirelessly networked, monitoring and control products based on an open global standard. The ZigBee Alliance membership comprises technology providers and original equipment manufacturers worldwide. Membership is open to all. Additional information can be found at www.zigbee.org.
---


[Click Banner To Learn More]
[Home Page] [The Automator] [About] [Subscribe ] [Contact Us]