---
Richards-Zeta (RZ) System Integrators (SI's) Measure Success











Santa Barbara, CA - January 25, 2007 - Richards-Zeta (RZ) System Integrators (SI's) around the world are quickly discovering the power of Richards-Zeta's products, solutions, and systems. Whether looking to RZ for its complete offering of building automation systems or as a value add to their existing building automation offering, RZ SI's are using the RZ platform to assist them in truly achieving success. Secutech Automation, located in Mumbai, India is using the elegance and power of the entire RZ solution to propose advanced intelligent building solutions to numerous vertical markets, including high-tech, healthcare, retail and manufacturing. Facility Solutions Group (FSG) located in Austin, Texas is using the RZ Mediator Multi-Protocol Exchange (MPX) to deliver advanced energy management solutions to large national accounts across many vertical markets. Integration Control & Integration, based in Sydney, Australia is maximizing RZ's full-service division by utilizing RZ's flexible training program and Preferred Control Solutions LLC located in Pembroke, Massachusetts, leveraged RZ's BIG (Building Intelligence Group) division to help jump-start their first RZ projects.
Effectively positioning the product is key in order to successfully sell and install these systems. By leading with the RZ Mediator as the Supervisory network and field controller w/ Web Server Capabilities and a Multi-Protocol Exchange (MPX), Secutech Automation has been able to successfully market RZ's IP Solutions. "By installing the RZ Mediator infrastructure, we are able to position the RZ I/O controllers and peripherals as furthering the IP solution," says Nitin Deo of Secutech. "The key selling point is that with the Mediator infrastructure, are clients our clients are not committed to any one manufacturer. Through the numerous serial and Ethernet ports, our clients have the ability and flexibility to integrate any supported 3rd party manufacturers protocol throughout any area of their facility, campus and enterprise. In addition to this, our clients are not forced to pay recurring license fees on the hardware/software. There is simply one fee when the product is purchased, which also enables unlimited users."
Facility Solutions Group, a national facility services construction firm focusing on providing energy and technology solutions has been focusing on using the RZ Mediator infrastructure to provide clients with existing, legacy building management systems (BMS) an advanced energy management system by connecting the meters via the open standards of IP and bringing the data back into the BMS. "Building Management Systems were sold under the disguise of Energy Management Systems," says Patrick Davis, Product Marketing Manager for FSG. "By using the Mediator, we are able to actually connect the meters (via wired or wireless) to the BMS, thus fulfilling the promise originally sold to the customer. Afterall, you cannot manage energy if you cannot measure it". Using FSG's Energy Scoreboard, customers are able to manage their energy consumption in a user-friendly environment with live data offering immediate results.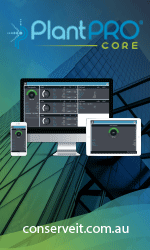 Another SI maximizing RZ's full-service solutions business is Integration Control & Engineering (ICE) based in Sydney, Australia. ICE recently signed on with Richards-Zeta looking towards RZ as a company along with its products and solutions to help drive success in the Australian retrofit and new construction market. "We were looking to partner with a company that shared our vision for the future of building automation systems and we have definitely found that with Richards-Zeta" says Greg Cottam, General Manager, ICE. "Within our organization, we have experience with nearly every control line and really saw the value of having the ability to integrate with all of these systems. With RZ, all 3rd party protocol drivers are available to us, so there are absolutely no restrictions as we have seen with other companies".
ICE truly values the importance of training; in fact, they hold training courses for their team every Friday afternoon. In order to get their team properly trained, ICE worked with RZ to create a custom training course. Flying seven (7) members of their team from Australia to Santa Barbara, ICE's goal was to completely submerge themselves in the RZ product line for a full six (6) day course, getting to know the RZ team along the way. ICE prepared themselves to leave the course fully versed and primed to take on the Australian market. "Training is often times overlooked" states Robert Lane, Director, ICE, "and this is very short term vision. For ICE, training is fundamental to developing a business model that allows us to promote new products and, by far, the most important aspect of providing solutions for our customers".
Jerry Meade, Co-Founder and General Manger of Preferred Control Solutions LLC, leveraged RZ's BIG (Building Intelligence Group) division to help jump-start his first RZ projects. "By utilizing RZ's manpower and engineering resources, PCS was able to focus on selling additional RZ projects and other critical day to day operations while RZ concentrated on tasks such as panel fabrication, project engineering, and perfectHOST programming – ultimately including the design of the [graphical user interface (GUI)] website,". "RZ/BIG went above and beyond in assisting PCS in the troubleshooting and resolution of system startup issues, helping us to assure that our customer's concerns were always the foremost priority. In fact, these customers have used the RZ system as a demo when pitching to their own clients".
"The building automation industry is in a highly transitional period and the only correct solution is to embrace cutting edge concepts such as those proposed by RZ. Alignment with Cisco Systems reinforces the concept a singular pervasive utility – the IP backbone. The viability of proprietary networks is rapidly diminishing and scrutiny by corporate officers and their shareholders is no longer inevitable – it is now. 'Convergence!' – the battle cry of networking firms in the last decade has given birth to consumer level access to voice, video, and data across a single broadband connection. To further deploy standalone networks in commercial environments is absurd and will only exist wherever Facilities and IT groups refuse to cooperate. As with the demise of the rotary telephone, these traditional independent networks will become extinct. The remaining isolated frontiers exist in the realms of Building Automation, Energy Management and Security. Each has their own idiosyncrasies which demand acute consideration that inevitably will be overcome and ultimately incorporated into the IP utility. The latest POE and wireless products provide a foundation for growth that will change the face of BAS forever", says Jerry.
Taking on a new controls line and learning to effectively sell and install a new system is definitely a challenge. RZ understands this and assists our SI's by removing and/or lessening the usual challenges associated with this process. Each company measures success differently and by recognizing this difference, RZ has created a flexible and versatile service program.
About Richards-Zeta (RZ)
Richards-Zeta Building Intelligence, Inc. (RZ) possesses over 20 years of BAS (Building Automation Systems) expertise, which is not only essential to understanding the market opportunity posed by migrating building systems to an IP centric solution, but is also critical to the development of this multi-billion dollar industry. RZ is a manufacturer of a complete line of DDC Controls as well as the RZ Mediator Multi-Protocol Exchange (MPX) platform which, as middleware, provides for the convergence of multiple disparate building systems onto the IP network. Richards-Zeta has a legacy of first to market innovations, including perfectHOST®, the industry's first all in one graphical programming and graphical user interface package, now an integral component of the Mediator's OMEGA® platform, a web-based graphical user interface. For more information on Richards-Zeta please go to: www.richards-zeta.com.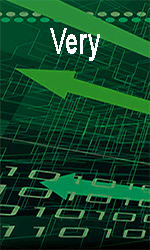 About Secutech Automation
Secutech Automation (India) Pvt Ltd is currently one of the Leading Systems Integrators in the field of Electronic Security Systems and Facility Management Solutions in India. Secutech operates from 24 x 7 office headquartered in Mumbai (The Financial Capital of India) and has its Branch Offices in Bangalore, Hyderabad, Chennai & Delhi. Secutech is a Part of The Technis Group of Companies who have a very Strong Industrial Presence in India for the Past 65 Years. Team Secutech carries out the most Complex Installations and the Most Seamless Integrations for projects. For more information on Secutech please go to: www.secutechautomation.com.
About Facility Solutions Group (FSG)
Facility Solutions Group, or FSG, is the evolution of two companies, American Light, a lighting electrical distributor, and Design Electric, a full-service electrical contractor. FSG and operating units are privately held companies with operations in 19 branches from Los Angeles to New Jersey and from Chicago to Corpus Christ. FSG is headquartered in Austin, Texas and has been rated the top private employer in several of its markets. Bill Graham is the founder and CEO of FSG/American Light / Design Electric. Currently, FSG and its operating units employ over 1100 employees and have annual sales exceeding $200MM. The two operating units have separate management and balance sheets, but are united around the strategic goal of satisfying the customers of FSG. FSG serves the national and regional accounts in the commercial and retail sectors through its National Accounts Central (NAC) office in Dallas, Texas. Design Electric has over 700 licensed electricians on staff. The NAC office has built a commerce-based relationship with over 3000 affiliates in North America that serve all 50 states, Canada, and Puerto Rico. NAC offers professional project management, rollouts, and service work order tracking via the web 24x7. Our latest edition to the FSG family is our Enterprise Energy Management offering developed with Richards-Zeta. Our energy database and monitoring solution (the Energy Scoreboard) has been tested over the last three years and has met with great acclaim by our valued customers. Our philosophy is based on "Open Web-based Systems" without the need for customer purchased software. We can literally "Google" our solutions to integrate our customers' facilities. Customer performance is not an option. For more information on FSG please go to: www.fsgconnect.com
About Integration Control & Engineering (ICE)
Integration Control & Engineering are the largest "manufacturer-independent" controls solution provider in Australia. With "Building Systems" experts in all major Australian cities, Integration Control & Engineering can help you evaluate the economic feasibility of control system installations or renovations, or determine the likely impact of advanced control strategies, wherever your facility is located. Whether the project involves energy engineering to determine the most effective energy saving measures, or developing a master plan for open systems integration, we have the technical knowledge and the practical project experience to get the job done. For more information on ICE please go to: www.integrationcontrol.com.au/
About Preferred Control Solutions
Preferred Control Solutions LLC is a Boston based controls integrator founded on the principal of deploying non-proprietary, standards based BAS networks. With over a hundred years of combined management experience in both HVAC and Open Systems Networking, Preferred is able to offer a unique and practical fusion of new and existing technologies. Leveraging the latest concepts in BAS technology, our clients have realized tremendous utility cost savings while ensuring employee comfort. From ice arenas to office buildings, PCS has unmatched experience in all facets of mechanical energy management.
---


[Click Banner To Learn More]
[Home Page] [The Automator] [About] [Subscribe ] [Contact Us]