---
Omnitron's iConverter Platform Receives MEF 14 Certification for Ethernet Services











The Metro Ethernet Forum certifies iConverter fiber access equipment for next-generation Ethernet networks
Irvine, California, USA January 26, 2007 - Omnitron Systems Technology, a leading provider of fiber optic access systems for next generation Ethernet networks, today announced that the iConverter platform has been certified compliant to the Metro Ethernet Forum (MEF) 14 conformance and certification test process. The test process is performed by Iometrix, Inc., a leading independent testing lab, on behalf of the MEF.
MEF 14 provides clear specifications-based guidelines for the formulation of Service Level Agreements (SLAs), and is a major step toward making Ethernet truly carrier-grade. MEF 14 covers "Service Performance" and "Bandwidth Profiles"- two sets of MEF service attributes. The first set encompasses three service performance attributes relating to Ethernet Virtual Circuits (EVC): Frame Delay, Frame Delay Variation and Frame Loss Ratio. The second set follows the familiar example of Frame Relay and includes four bandwidth profile attributes: Committed Information Rate (CIR), Committed Burst Size (CBS), Excess Information Rate (EIR), and Excess Burst Size (EBS).
The field-proven iConverter platform has also been certified compliant with the MEF 9 Ethernet Virtual Connection attributes. Together MEF 9 and MEF 14 cover the complete set of Carrier Ethernet service attributes defined in the core definitional technical document MEF 10.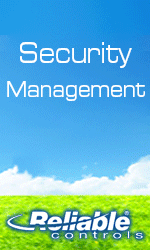 According to Steve Mood, Omnitron's Chief Technical Officer, "MEF 14 specifies guidelines for Quality of Service (QoS) parameters, and by meeting MEF 14 compliance with our iConverter products, Ethernet service providers now have formal assurance that the iConverter platform conforms to key MEF standards to deliver new Ethernet service offerings that support real-time and bandwidth-intensive applications."
"Now Carrier Ethernet is delivering its promises on Quality of Service in a standardized, independently verified manner," explains Mark Whalley, co-chair of the MEF Marketing Committee. "For a service provider end-customer, MEF 14 certification means confidence that the equipment in the network is capable of providing tightly specified SLA behavior in terms of assured bandwidth and application responsiveness. With the explosion in VoIP usage and the promise of IPTV and other bandwidth hungry and delay-sensitive services, Carrier Ethernet must deliver Quality of Service to maintain its momentum as one of the fastest growing sectors in our industry."
About the Metro Ethernet Forum
The Metro Ethernet Forum (MEF) is a global industry alliance comprising more than 80 organizations including telecommunications service providers, network equipment/software manufacturers, semiconductors vendors and testing organizations. The MEF's mission is to accelerate the worldwide adoption of Carrier-class Ethernet networks and services. The MEF develops Carrier Ethernet technical specifications and implementation agreements to promote interoperability and deployment of Carrier Ethernet worldwide. For more information about the Forum, including a complete listing of all current MEF members, please visit the MEF web site at www.metroethernetforum.org.

About Omnitron Systems Technology, Inc.
Omnitron Systems Technology provides fiber optic access systems for next-generation Ethernet networks. We accelerate the delivery of managed optical Ethernet services into the existing infrastructure of service provider access and enterprise networks. For product and reseller information, contact the sales department at Omnitron Systems by phone at 800-675-6410 or 949-250-6510, or by e-mail at sales@omnitron-systems.com. Omnitron Systems is headquartered in Irvine, California.
---


[Click Banner To Learn More]
[Home Page] [The Automator] [About] [Subscribe ] [Contact Us]