---
Ember Enables AlertMe's Intelligent Home Security
ZigBee technology connects people with their homes via the Internet and mobile phones











BOSTON and CAMBRIDGE, England, Jan 3, 2008 – AlertMe.com, provider of people-friendly home security, has teamed up with Ember to make it easy for people, wherever they may be, to keep a close eye on their homes by combining ZigBee wireless technology, the Internet and mobile phone networks.
U.K.-based AlertMe.com is launching an intelligent home security service based on Ember's ZigBee technology that lets people protect, control and monitor their homes from around the world via the Internet or a mobile device. The direct alert system immediately notifies people via text, or email, about problems at home, including fire and burglary. Offering much more than traditional burglar alarms, AlertMe can also notify people when smoke or carbon monoxide alarms go off or when people enter or leave the home. This increased functionality is provided at a significantly lower cost compared to the installation and monitoring fees of conventional alarm systems.
Self-install is easy, with no wiring or drilling required. The homeowner can also personalize the security and monitoring system to suit their unique needs, whether they need to accommodate pets, visitors or a house cleaner. AlertMe's direct alert system means that homeowners no longer have to rely on security company call centers or noisy sirens. Friends, neighbors and family can also receive alerts for incidents as added support.
The AlertMe kit consists of a compact hub which serves as a gateway to the Internet, and a selection of sensors which are sufficient to cover a typical home. Included are door and window sensors, motion sensors and alarm detectors which listen for existing smoke or carbon monoxide alarms and forward on alerts.
Using Ember's EM250 ZigBee "system-on-chip" and EM260 ZigBee network co-processor with its EmberZNet PRO wireless mesh networking software, the AlertMe system self organizes to provide robust coverage of the home. The hub is also equipped with battery backup and a GPRS modem so that in the event of a power outage it can always deliver the alert.
AlertMe.com looked at a range of wireless technologies, such as Z-Wave, and chose ZigBee because it offered the best combination of low-power, security and scalability, according to Laura James, AlertMe.com's vice president of engineering. The increasing recognition of ZigBee as a leading wireless monitoring and control technology, together with its open standards and wide community of users, added to its appeal for AlertMe.
James said the company partnered with Ember due to its strong reputation for high performance semiconductors, software and support. "Ember came highly recommended by many happy customers," she said. "Ember also offered the most advanced and reliable ZigBee software stack, the ability to do over-the-air upgrading of our products, and their technical support has been top notch."
Ember's ZigBee technology includes chips, software and development tools that enable OEMs like AlertMe to easily embed low power wireless communications into their products, delivering dramatic improvements in the quality of life for consumers, as well as better energy efficiency improvements for their homes.
"What AlertMe really offers is peace of mind," said Bob Gohn, vice president of marketing at Ember. "It's a great example of how companies can innovate with ZigBee to make our homes, safe and secure without the expense, complexity and hassles of traditional security systems."
AlertMe will be demoed in Ember's booth #20666, located in the Las Vegas Convention Center South Hall 1, at the CES show. The AlertMe solution will be available in the UK in January 2008 and is priced at £399 for a comprehensive kit, plus £11.75 per month for the service. This includes 24/7 monitoring, alerts, mobile SIM card for backup communications, automatic software updates, battery replacement alerts and customer support. AlertMe.com plans to launch the product in the United States later in the year.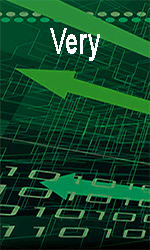 ZigBee: Wireless Control That Simply Works
The ZigBee Alliance is an association of companies working together to enable reliable, cost-effective, low-power, wirelessly networked monitoring and control products based on an open global standard. The ZigBee Alliance is a rapidly growing, non-profit industry consortium of leading semiconductor manufacturers, technology providers, OEMs, and end-users worldwide. Membership is open to all. Additional information can be found at www.zigbee.org.
About AlertMe.com
Founded in 2006 and based in Cambridge, AlertMe.com was established by Adrian Critchlow and Pilgrim Beart, both successful serial entrepreneurs. The company aims to be a leader in the field of web connected home security, driving innovation in Internet and mobile communications for the consumer security and monitoring market. AlertMe.com provides an intelligent service that enables people to directly protect, control and monitor their homes from their mobile phones and the Internet. Web site: www.alertme.com

About Ember Corporation
Ember Corporation develops ZigBee wireless networking technology that enables companies involved in energy technologies – enertech – to help make buildings and homes smarter, consume less energy, operate more efficiently, and keep people comfortable and safe. Ember's low-power wireless technology can be embedded into a wide variety of devices to be part of a self-organizing mesh network. Ember is headquartered in Boston and has its radio development center in Cambridge, England, and distributors worldwide. The company is a promoter and Board member of the ZigBee Alliance and its platform is the "Golden Suite" for 802.15.4/ZigBee interoperability testing. For more information, please visit www.ember.com.

---


[Click Banner To Learn More]
[Home Page] [The Automator] [About] [Subscribe ] [Contact Us]