---
Texas School District Completes $792,000 Energy Saving Project
Performance Contract with TAC to Lower Annual Utility Costs by $57,000











Dallas – January 3, 2008 – The Clyde Consolidated Independent School District (CISD) in Clyde, Texas, has completed a $792,000 project to lower its utility costs and improve operations, comfort and efficiency at its facilities. The Energy Solutions division of TAC, a world leader in energy services, building automation and security, accomplished the work as a performance contract with the district. TAC guarantees that Clyde CISD will reduce its utility costs by $57,000 annually.
Located in west Texas, the Clyde CISD serves 1,515 students in grades Pre-K through 12. The district's four schools and administration buildings, which encompass more than 340,000 square feet of space, were struggling with rising energy costs, aging heating, ventilating and air conditioning (HVAC) equipment, problematic lighting systems, and electricity surges. To remedy these problems, TAC performed an extensive lighting retrofit, installed a direct digital control energy management system (EMS), and conducted power monitoring at the district's facilities. TAC also replaced the HVAC equipment at the junior high school.
"Not only will the Clyde CISD enjoy significant energy savings as a result of the performance contract, but it has also enabled the district to qualify for a rebate from the local utility company," said L.O. "Dobie" Williams, assistant superintendent of finance for Clyde CISD. "Students and staff at the junior high appreciate improved comfort, and we now have better control of all our facilities because of the new EMS. Furthermore, the power monitoring has quelled concerns of damaging power surges."
TAC is delivering this project through performance contracting, a turnkey method whereby the design, construction, commissioning and performance measurement are incorporated into one guaranteed fixed price. Improved facility efficiency, comfort, financial management and environmental protection are among the long-term results TAC delivers as the single provider accountable for all aspects of the project.
Performance contracting projects are funded in a variety of ways, including general obligation bond funds, maintenance reserve funds, and financing secured against guaranteed energy savings. TAC guarantees the amount of savings the projects will achieve and agrees to pay the difference if that amount is not realized. Typically, new, more efficient equipment and upgraded facility automation systems generate the utility savings, as well as maximize energy efficiency and improve occupant comfort.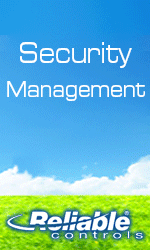 "The performance contract made it possible for the Clyde CISD to resolve its facility problems using money that was already being spent on utilities," said Wes McDaniel, vice president of TAC Energy Solutions. "For smaller school systems with limited budgets like Clyde, performance contracting is an excellent method to finance part of facility upgrades without raising taxes or selling bonds. The savings guarantee assures administrators that existing funds will help cover some costs of the improvements, while students and staff can enjoy a better learning and working environment as a result."
The estimated environmental impact of the Clyde CISD performance contract, based on annual guaranteed energy savings, is equivalent to removing 74 cars from the road for a year or planting 112 acres of trees, according to McDaniel.
About TAC
TAC is a leading provider of building automation solutions based on Open Integrated Systems for Building IT. TAC's mission is to provide added value through building environment services for indoor climate, security and use of energy, delivered with advanced technology to end users and property owners throughout the world. With over 80 years of experience in the HVAC, building automation and security arenas, TAC employs more than 7,500 people worldwide, with partners and branches in 80 countries. TAC's parent company, Schneider Electric, is the world's power and control specialist with 112,000 employees worldwide and operations in 190 countries. For more information about tac visit www.tac.com
---


[Click Banner To Learn More]
[Home Page] [The Automator] [About] [Subscribe ] [Contact Us]