---
Honeywell Packs Advanced Control Capabilities into the Compact New Spyder™ Controller - AHR Innovation Award - Honorable Mention
Advanced Control In The Body Of A Unitary Controller











MINNEAPOLIS, January 7, 2008 – Honeywell (NYSE: HON) announced today the availability of a new controller that adapts to air-handling needs rather than requiring contractors to step up to a more expensive model. New Honeywell Spyder™ Controllers offer the flexible programming that was previously only available on plant controllers, enabling contractors to utilize a smaller, less-expensive controller while saving installation, programming and servicing time.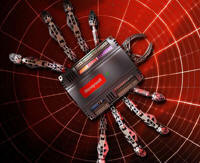 "No two situations are alike," notes Larry Andriunas, Honeywell Sr. Product Manager. "From programming to the large number of inputs and outputs, Honeywell Spyder controllers adapt to needs of the contractor. Almost any piece of equipment can be used with Spyder, so contractors simply determine what they need for their specific application and then program Spyder to get it done."
Everything about Honeywell Spyder is built for contractor ease-of-use. Removable terminal strips and color-coded input/output labels greatly simplify installation and troubleshooting. "Contractors will really like the removable terminal strips," explains Andriunas. "They put an end to tough wiring in tight or hard-to-reach spaces. If you don't like smashing your knuckles or working from the top of a ladder — and who does — you'll enjoy working with Spyder."
Spyder controllers also feature Honeywell's Adaptive Integral Algorithm (AIA) Control, the most accurate device available for space-control applications. AIA reduces overshoot and ensures that customer comfort is achieved quickly. It also saves actuator wear by reducing the number of times it repositions, increasing the life of the actuator.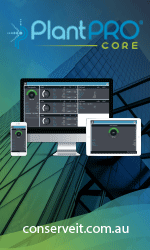 "Another terrific aspect of Spyder is the number of features that are built right in," adds Andriunas. "For example, Honeywell Spyder controllers come with an internal DC power supply. Before, contractors had the additional expense and wiring time of adding an external transformer, but Spyder has the power supply all set to go with no added wiring." Spyder also features an internal real-time clock, eliminating the need to add a separate timing device. And an optional integrated actuator saves installation time and ensures that the correct actuator is being used for variable air volume applications.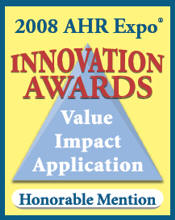 Andriunas is also quick to point out Honeywell Spyder's adaptability. "Not only does Spyder offer considerable programming flexibility, it's also designed to be the perfect control choice as systems evolve. With multiple inputs and outputs, built-in DC power and more, Spyder will give contractors cost-efficient control for years to come."
For more information about Honeywell Spyder controllers, visit http://customer.honeywell.com.
Honeywell International is a $34 billion diversified technology and manufacturing leader, serving customers worldwide with aerospace products and services; control technologies for buildings, homes and industry; automotive products; turbochargers; and specialty materials. Based in Morris Township, N.J., Honeywell's shares are traded on the New York, London, Chicago and Pacific Stock Exchanges. It is one of the 30 stocks that make up the Dow Jones Industrial Average and is also a component of the Standard & Poor's 500 Index. For additional information, please visit http://www.honeywell.com.

This release contains forward-looking statements as defined in Section 21E of the Securities Exchange Act of 1934, including statements about future business operations, financial performance and market conditions. Such forward-looking statements involve risks and uncertainties inherent in business forecasts as further described in our filings under the Securities Exchange Act.
---


[Click Banner To Learn More]
[Home Page] [The Automator] [About] [Subscribe ] [Contact Us]