---
OPC Training Institute Selects Kepware as Demonstration Standard











January 14, 2007 - Portland, ME – Kepware Technologies, the leader in Communications for Automation, announced today that it was selected by the OPC Training Institute as their preferred demonstration product for use in OPC hands-on training workshops.
The latest generation of Kepware's OPC server technology, KEPServerEX, was designed to allow users to quickly setup communications from equipment to control and business systems via a wide range of available "plug-in" device drivers and components. The OPC Training Institute (OPCTI) will use Kepware OPC products and technology in their training classes and webinars, especially when demonstrating OPC server functionality and device connectivity.
In addition, Kepware both endorses and promotes OPCTI activities and provides demonstration products and documentation to OPCTI for use in all training activities world-wide.
"The OPC Training Institute is an excellent new venture, dedicated to promoting OPC standards and creating Certified OPC Professionals", says Roy Kok, VP of Sales and Marketing for Kepware. "They deliver a valuable service to this industry and we are pleased to help them support the spread of OPC technology awareness around the globe" he added.
"Kepware is the leading provider of OPC and device communications in our industry", says Randy Kondor, President of the OPC Training Institute. "It's natural for us to select a widely used product within industry as our demonstration platform. Many of our clients already use Kepware products and so they have a head start when attending our courses. Those new to OPC can get their OPC projects started quickly simply by downloading Kepware products from Kepware's website. Kepware has been excellent to work with, delivering products and support as we need it around the world."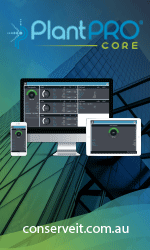 "Kepware and the OPC Training Institute are doing a wonderful job in proving the benefits of OPC technology and expanding adoption around the world," says Thomas Burke, President of the OPC Foundation. "Kepware is also an early adopter of OPC-UA technology and will play an important role in delivering our newest standards to the market. This relationship dramatically expands the reach of OPC and it should be beneficial to OPC users around the globe."
About Kepware
Kepware is the world leader in communication software for automation and offers unique experience in both OPC and embedded device communications. Since 1995, Kepware has focused on the development of communication drivers to automation controllers, I/O and field devices. Operating system support includes; Microsoft Windows Desktop, Windows Server and Windows Embedded (Windows CE and Windows Embedded NT/XP). Today, with over 100 communication protocols, and through the efforts of our direct sales, distribution and embedded partners, Kepware is the leading provider of communications with annual shipments exceeding 100,000 units. Kepware's responsiveness to customer needs and strong partnerships with other leading automation suppliers ensure that your next application will be a success. Ask around and you'll hear why automation professionals everywhere consider Kepware Technologies "Automation's Best Friend". (http://www.kepware.com)
About OPCTI
OPCTI is a global OPC training company with workshops in the Americas, EMEA and Asia-Pacific. OPCTI offers hands-on training both in-person and online. Unlike other companies that offer vendor-biased information, OPCTI focuses strictly on training and does not sell its own products. OPCTI is the only company endorsed by OPC Foundation member companies to award the Certified OPC Professional (COP) designation. Holders of the COP designation have demonstrated proficiency with OPC technology, design architecture, and installations. For more information about the OPC Training Institute, visit (http://www.opcti.com)
---


[Click Banner To Learn More]
[Home Page] [The Automator] [About] [Subscribe ] [Contact Us]