---
Smart Grid Installations Increasing Worldwide











SAN JOSE, Calif.--(BUSINESS WIRE)--Jan. 22, 2008--Echelon Corporation (NASDAQ:ELON) announced today that it has shipped its one millionth advanced electricity meter. The meters are a key component of Echelon's Networked Energy Services (NES) advanced metering infrastructure (AMI) system, one of the world's leading advanced metering infrastructure platforms. All NES meters worldwide are built on the same set of proven ANSI standards and the same core electronics and networking technology, making the NES system the only global AMI platform on the market today.
Unlike first-generation electronic meters, which are little more than digital implementations of electromechanical meters with minimal incremental functionality, all NES electricity meters include built-in networking, an integrated software-controlled disconnect; a wide range of energy, power quality, theft detection, data recording capabilities; and remote firmware upgrade support to provide a "future-proof" platform to address the requirements of today and the future.
Importantly, the meters play a critical role in the NES system's ability to allow utilities and their customers to create in-home networks of smart appliances, lights, thermostats, pool pumps, etc. that can automatically and conveniently reduce energy consumption and move energy demand to times when energy is less costly and more available.
"The promise of the smart grid has been described as 'one of the greatest advancements of the 21st century'," said Ken Oshman, chairman and CEO of Echelon. "We whole-heartedly share this vision. The NES system was designed around the concept of bringing the power of open, standard networks to the electrical grid, where meters of the past are replaced by intelligent devices of the future that not only meter energy, but also help utilities and their customers better understand and manage energy consumption. We are proud to have worked with utilities around the world to help them take part in this revolution and to have reached the significant one-million meter milestone so quickly."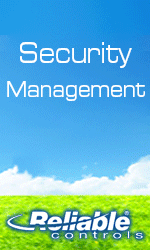 Increasingly, regulators around the world are adopting or encouraging utilities to deploy advanced metering infrastructure as part of plans to improve quality of service, better balance energy supply and demand, and reduce greenhouse gas emissions. Various studies, including a recent report by the U.S. Energy Department, have shown that smart meters can help cut power bills for consumers by 10 percent by enabling time sensitive energy rates. Echelon's NES system has been deployed in numerous advanced metering infrastructure projects worldwide in countries such as Australia, Austria, Denmark, The Netherlands, Russia, Sweden, and the United States.
Built on proven Internet, device networking, and metering standards, Echelon's NES system provides an open, bidirectional, and extensible infrastructure to provide a "future-proof" platform to address the requirements of today and tomorrow. The system enables a comprehensive range of utility applications that can bring benefits to every aspect of a utility's operation, from metering, to customer services, to distribution operations, to value-added services.
About Echelon Corporation
Echelon Corporation (NASDAQ:ELON) is a networking company that provides products and systems that can monitor and save energy; lower costs; improve productivity; and enhance service, quality, safety, and convenience by connecting everyday devices in utility, buildings, industrial, transportation, and home control systems. Tens of millions of smart devices based on Echelon's LonWorks(R) products and Networked Energy Services (NES) systems are used around the world today, bringing benefits to consumers and industry. More information about Echelon can be found at http://www.echelon.com.
Echelon, LonWorks and the Echelon logo are registered trademarks of Echelon Corporation registered in the United States and other countries. Other product or service names mentioned herein are the trademarks of their respective owners.
---


[Click Banner To Learn More]
[Home Page] [The Automator] [About] [Subscribe ] [Contact Us]